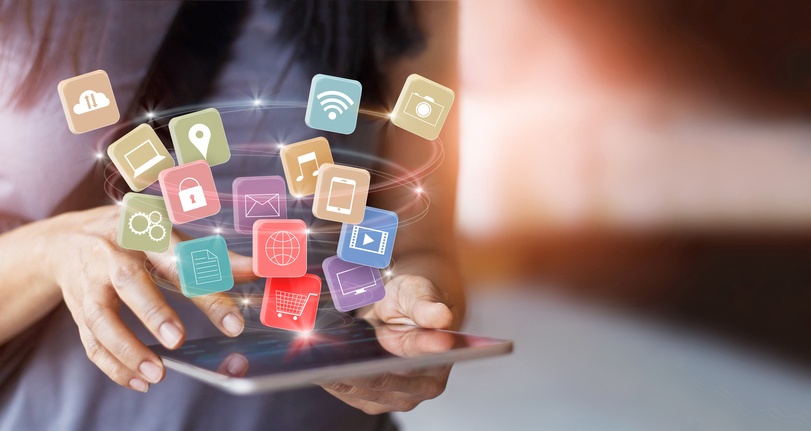 Today's marketers live in the age of instant gratification. Consumers today can get what they want, when they want, how they want it. Need to go somewhere? Uber will pick you up. Hungry? Grubhub will deliver food to your door. Bought something but hate waiting? Amazon delivers same-day. The point is, consumers today have more convenience and control over their own purchase experiences than ever.

Consumers now demand personalized, tailored marketing that connects them with the products and services they need the moment they need them. To enable this, marketers must create omnichannel marketing experiences that consistently deliver the right messages across all of their devices.

With so many online and offline marketing channels to choose from, coupled with the scores of brands trying to engage with them, consumers are now placing significant emphasis on the experiences brands provide when deciding to make a purchase. In fact, an estimated 40 percent of all data analytics projects are projected to relate to customer experience by 2020. What's more, 84 percent of organizations working toward improved customer experience report increased revenue generation.
It's important to know the importance of a quality customer experience, including its positive impact on generating sales. Let's take a look at the four factors needed to create positive omnichannel customer experiences.
1. Mobile-First Design and Optimization
Modern consumers leverage a wide variety of devices to engage with brands. However, mobile is undoubtedly the most important when it comes to reaching consumers and driving engagements that lead to purchases. In fact, consumers spend twice as much time engaging with brands on mobile as they do on desktop—totaling around 69 percent of media consumption. With this in mind, marketers directing consumers to anything without the mobile experience in mind will likely miss out on opportunities and valuable lead traffic.
Think about it this way: how many websites have you visited on your phone and had to "pinch and scroll" your way through a site that was still using a desktop layout? Probably a few. If a site isn't optimized for mobile, it will drive customers away and have a negative impact on brand authority.
2. Omnichannel Experiences Across the Customer Journey
When it comes to the customer journey, there are plenty of opportunities for marketers to differentiate themselves from the competition... or drive their leads to that competition. Today, consumers expect that the engagements they make on one channel will be reflected on the subsequent channels they use in one holistic, omnichannel experience.
In other words, if marketers target a lead at the top of the funnel with a wide variety of potential products and services, as that lead travels down the funnel, the products or services they have shown interest in need to become the focus without showcasing the irrelevant ones.
3. Proactive Recommendations for Relevant Products and Services
Across the marketing mix, consumers are engaging with a wider variety of channels throughout their day-to-day lives. As a result, consumers are constantly being bombarded by branded messages from every angle. With customers receiving more marketing messages than ever, its increasingly important that marketers hone in on their target audience and message customers in the right way.
In order to provide marketing engagements that resonate, it's crucial that marketers use person-level data to tailor their engagements to align products, services, and offers with the unique interests of consumers.
4. Unique Omnichannel Messaging for Different Customer Journeys
Marketers can't produce a single, one-size-fits-all omnichannel experience. Instead, they need to create customer journeys that are specially tailored to an individual's needs and preferences. In order to meet the modern consumer demand for an omnichannel experience, marketers must leverage different channels, touchpoints, and creative messaging depending on which customer they engage with.
To address this, it's crucial that marketers utilize person-level data and omnichannel measurement to understand the interests and needs of the consumer along their unique omnichannel customer journey.
Final Thoughts
Today, omnichannel customer experiences are increasingly becoming the standard by which consumers measure the quality of the brands they engage with. In order to optimize the impact of marketing efforts, it's crucial that brands understand the critical elements that make up quality omnichannel customer experiences. In doing so, brands will be better suited to deliver the personalized, relevant, and consistent marketing engagements that modern consumers have come to expect.