How to Integrate Offline and Online Media to Reach ROI Objectives

Andy Cheong
Published
December 13, 2018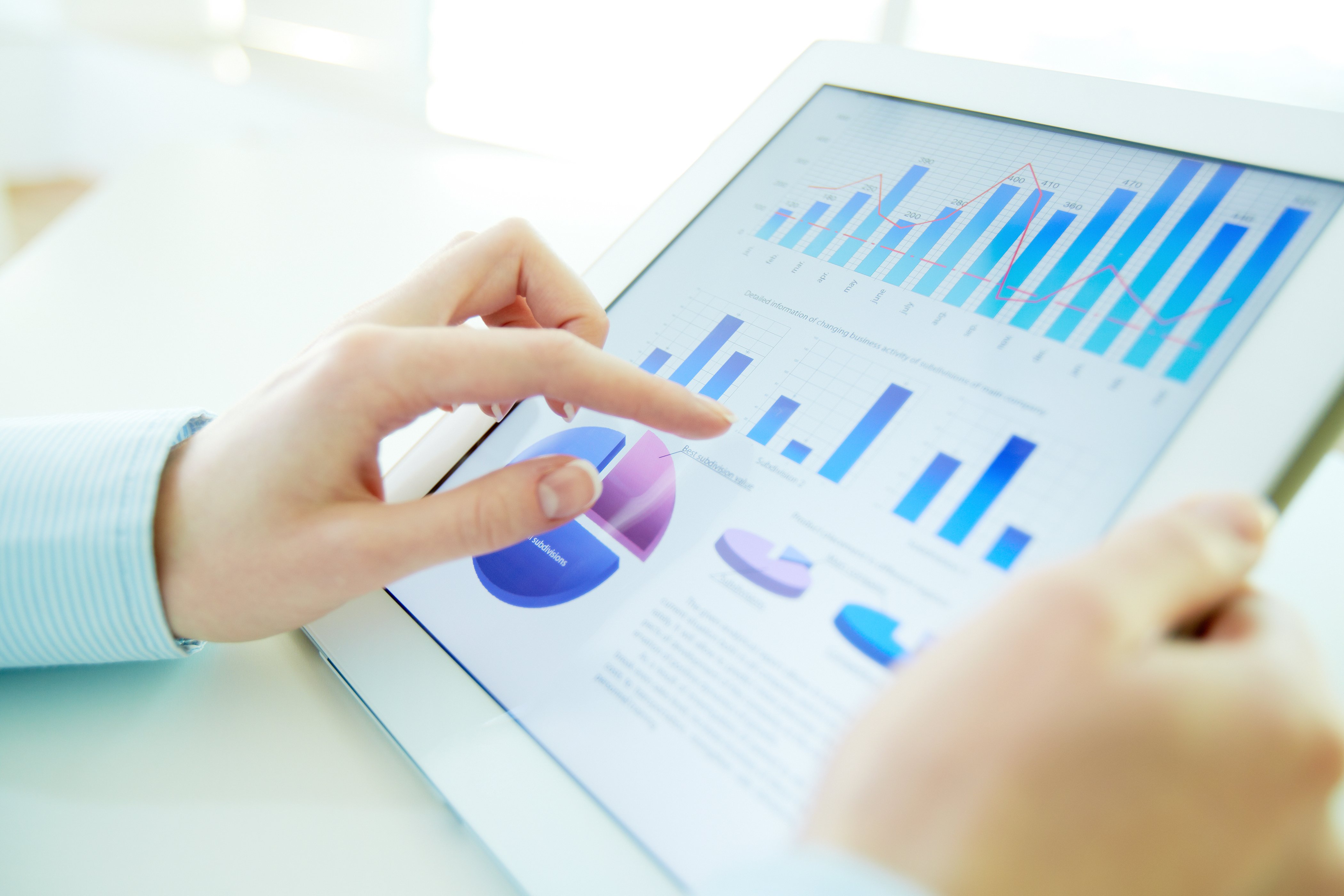 Truly effective advertising is no easy task. But getting message and types of media right can transform marketing ROI. This means leveraging offline and online media to create a cohesive strategy that gets your brand message in front of consumers at multiple touchpoints.
Today's path to purchase is more complex than ever before, with plenty of distractions along the way. Even when consumers aren't avoiding ads altogether, they seldom engage in linear transactions. Rare are the conversions generated from consumers seeing an online ad for the first time and instantly clicking "buy now." More likely, a consumer sees several ads, both digital and offline, before purchasing on the channel that's most convenient – whether online, driving to a local retailer, or, thanks to "click and collect," a combination of both.
And let's not forget mobile. Armed with an entire Internet in the palms of their hands, a full 82 percent of smartphone users consult their phones on purchases they are about to make in-store.*
This puts immense pressure on brands to maintain a clear, consistent and compelling omnichannel presence so that when consumers choose to engage with content and advertisements, branded messages are available in the right moment on the right channel.
If You Can't Be Everywhere, Be in the Right Places
Meeting and engaging with omnichannel consumers at the right moments requires investing in an increasingly diverse media mix. Of course, we all know this is easier said than done. It's simply not feasible to buy ad space everywhere. Instead, marketers must study the target audience and the channels they use, while evaluating the impact of each channel.
The next step is to optimize ads based on what channels are driving the best results, scaling back on underperformers and investing more heavily in winners. This ongoing course correction helps you find the ideal media mix that moves prospects down the sales funnel.
At the heart of it all is determining the very best combinations to ensure maximum ROI. Arriving at the most effective online and offline media mix creates the cohesive, engaging consumer experiences that not only lead to sales but also increase attribution accuracy, allowing marketers to determine where ad dollars are best spent.
Understanding the Benefits of Online and Offline Media
Every good ad strategy requires flexibility, along with understanding the strengths of each channel. Keep in mind that the "optimal" mix can shift as consumer habits evolve, and aim for a fluid budget, rather than assigning strict spends. This flexibility will ensure that you can optimize live campaigns to achieve maximum ROI.
Marketers love digital because of its precise targeting, low cost, real-time data, and clear attribution:
Targeting: Advanced targeting allows for quick adjustments in ad reach and frequency as new insights are uncovered. Programmatic buying and real-time bidding tactics let marketers purchase space and get instant ad delivery.
Cost Effectiveness: Digital is less expensive, enabling marketers to stretch budgets and reach more consumers, more frequently, at a lower cost.
Measurement:

Online attribution and engagement are simple to measure. For marketers, digital makes it far easier to draw a line between consumers clicking on native content and buying the product online than it is to identify consumers who pass a billboard and drive to a store to purchase the same item.
Print ads, broadcast, radio, and other offline channels are also beneficial in different ways:
Longer Shelf Life:

Offline media offers more consistent, long-term exposure. A consumer might keep and view an ad-filled magazine for weeks or even months, or drive by the same billboard every day. In fact, a full 40 percent of online searchers make a purchase after being

influenced by on offline channel.
Secondary Audience Engagement:

Because of its longevity, offline media can reach a secondary audience, offering greater exposure and more potential for word-of-mouth influence.
Increased Brand Awareness:

Brand-building is the cornerstone of offline channels. Think of the elaborate ads you see during the Super Bowl; most are not focused on selling a product, but on establishing a brand identity.
How to Bridge the Gap Between Offline and Online Media
In today's omnichannel consumer landscape, integrated online and offline campaigns can generate powerful results for brands, combining the speed and precision of digital with the brand-building power of traditional.
But it's more than just establishing an integrated presence; it's about creating seamless, engaging consumer experiences that lead to sales and higher ROI. Messaging on each channel must be integrated and informed by each consumer's location within the sales funnel. The sequence and influence of online and offline consumer engagements must be well-understood.
The obstacle is obtaining accurate, timely, holistic data. Tracking and measuring online/offline influences on conversions has long been a challenge for marketers because these campaigns are traditionally measured separately with metrics that are difficult to correlate.
To provide the cross-channel experiences that drive ROI, marketers need deep and complete insights about interactions both online and offline, combined and distilled into a single source of truth using person-level data. This is known as a unified marketing measurement (UMM) strategy, an approach that bridges the gap between offline and online media, and delivers a granular, cohesive view of every touchpoint down to the personal level.
Measuring Offline and Online Results
Media Mix Modeling is frequently used to track offline advertising, measuring the impact of the campaign on sales while incorporating historical data to determine buyer trends, such as seasonality. The downside is that this aggregate data is backward-looking and cannot measure individual consumer interactions.
Online campaigns leverage multi-touch attribution models that track each consumer interaction at the personal level. When done correctly, these models highlight specific touchpoints a consumer engaged with on specific channels. However, the quality and accuracy of these insights can be questionable. Attribution models bring with them a variety of potential misattributions, which can lead to marketers to optimize their efforts in the wrong places.
Furthermore, a siloed approach to online and offline measurement results in limited visibility into all interactions across the broader customer journey.
Unified measurement offers insight into aggregate data, overarching consumer trends, and person-level interactions. By delivering a clear and cohesive view of the channels and touchpoints driving ROI, as well as how those channels interact with each other, marketers can optimize strategy, drive conversions and brand awareness.
Here's how it's done. As a first step, KPIs are identified that will determine success, along with the models that will be used to measure that success. Next, teams need to ensure that the right data is being gathered. For online campaigns, it's an easier task. For offline messaging, this means looking into:
Print subscriber lists
Radio broadcast zip code areas
V. box top data and smart T.V. data
Print media subscription lists
Offline information is compared with digital engagements for a holistic understanding of campaign reach and engagement.
Because of the vast amount of data that a unified approach can yield, it's essential to have a system in place to make sense of it all. In fact, Gartner reports that today's marketing analysts spend more time wrangling data than evaluating it for insights to improve campaigns.
Transforming data into opportunity requires an analytics platform capable of collecting and correlating big data and converting it into actionable insights fast so that marketing teams have more time to analyze and course correct campaigns for optimal results.
With all the pieces in place, marketers can match offline media exposure with digital engagement and in-store or online sales conversion to more effectively integrate media mix and drive ROI.
Final Thoughts
The landscape is evolving. The competition is steep. It can be challenging enough for marketers to be present across a wide host of channels amid budget restrictions, let alone integrating media effectively across channels at the personal level. But when the right mix of online and offline media work together, marketers deliver richer, more engaging, seamless customer experiences that drive real results. The key is to create a single view of the consumer journey, combining offline and online data using a unified measurement approach.