A scalable solution for data-driven marketers
Privacy-preserving AI
Forget user tracking and cookie matching. Our AI platform predicts user level media exposure, eliminating bias, solving for missing data, and saving you time and money.
Faster onboarding and implementation
Easily connect ad servers, social APIs, and market data at any level of granularity. Our flexible implementation structure makes it simple to get up and running quickly with as little as four weeks of historical data. No site tagging necessary!
Real-time insights
Track progress toward your KPIs as soon as data becomes available. Use our data visualizations to quickly measure the impact of your investments. Separate high-performing channels and tactics from underperforming media types to eliminate waste from your budget.
Drive growth through experimentation
Run experimental media scenarios and discover how a change in investment, media type, or channel can help you achieve your goals and maximize ROI.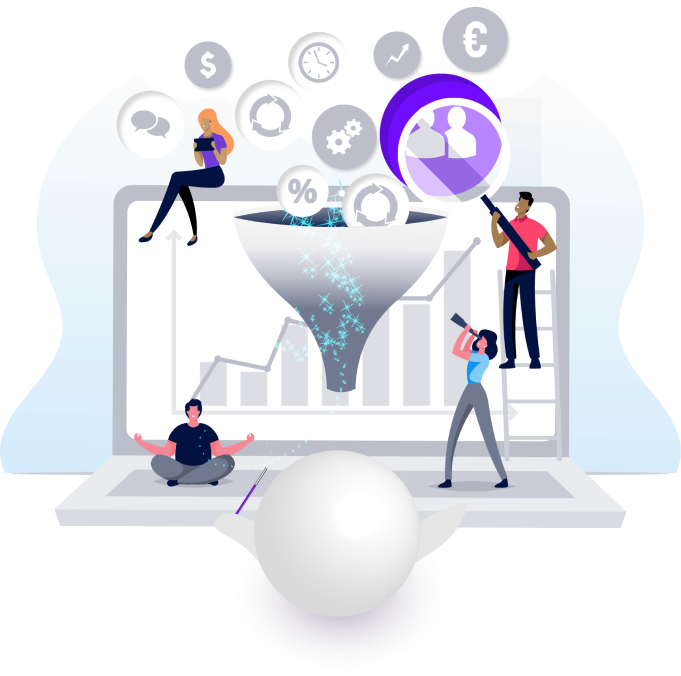 Unified Marketing Measurement
Marketing mix modeling and multi-touch attribution aren't cutting it. Our unified solution is your source of truth for omnichannel marketing measurement and performance, using machine intelligence to predict exposure and measure impact, while protecting consumer privacy.
Find out how
Customers 💜 Mevo
"We are incredibly pleased with our partnership with Marketing Evolution. Their technology is state-of-the-art and continuously evolving and improving. The ME software integrates easily into our planning process… It is highly intuitive and the reporting is easy to understand and implement."

- Automotive Agency Analytics Executive
Commitment to Security
ISO 27001 is an information security standard published by the International Organization for Standardization (ISO), the world's largest developer of voluntary international standards, and the International Electrotechnical Commission (IEC). Marketing Evolution's certification was issued by A-lign, an independent and accredited certification body based in the United States on successful completion of a formal audit process. This certification is evidence that Marketing Evolution has met rigorous international standards in ensuring the confidentiality, integrity, and availability of Mevo.