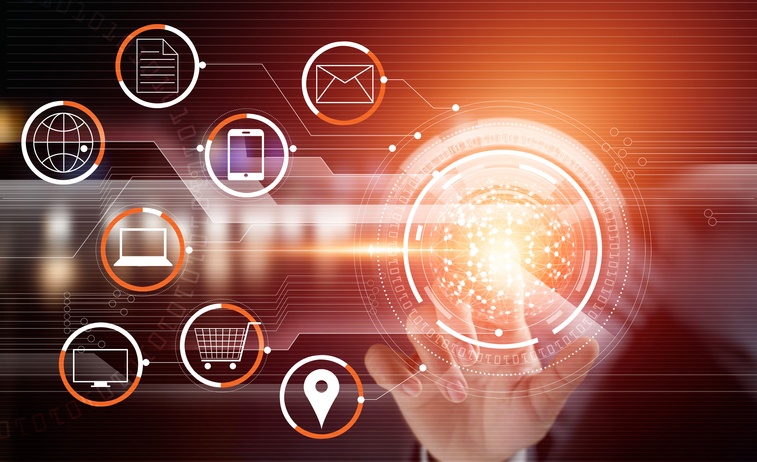 Consumers today hold the advertisements they engage with to a higher standard than ever before. Given the massive amount of advertising vying for their attention across online and offline channels, consumers now ignore messages that don't immediately resonate with their needs and interests. Still, catching a consumer's eye doesn't mean marketers are out of the woods. Once a consumer engages with a brand, marketers need to provide seamless experiences that align the products and services consumers want across the channels they prefer.
For marketers, this heavy emphasis on personalized marketing means their efforts to engage consumers need to be based on analytics that provide insights into consumers at the person-level. Unfortunately, many marketers still rely on siloed marketing measurements that only provide insights into specific channels.
In order to meet the growing demand for personalized marketing, it's crucial marketers abandon independent measurements. Instead, marketers need to incorporate their siloed insights into a holistic, omnichannel marketing attribution strategy that can assist their person-level efforts across the complex marketing mix.
Omnichannel Marketing and its Impact on Attribution Efforts
87 percent of consumers feel that the brands they interact with need to put more effort toward providing seamless customer experience across channels. By providing consistent engagement across preferred channels, marketers can better connect those consumers with the products and services that speak to their individual needs.
This shift has made it necessary to attribute the impact touchpoints have on consumers across the broadcast, digital, and print channels that make up today's complex marketing mix. With a holistic view into consumer engagement, marketers can understand where to provide relevant engagements while using the right channels, at the right time, with the right messaging.
However, traditional measurement strategies that focus on optimizing the performance of individual channels—like digital multi-touch attribution (MTA)—can no longer be relied on for the kinds of personalization that modern consumers demand.
Why Digital Multi-Touch Attribution is No Longer Enough
As a result of today's complex marketing landscape, a number of factors influence a consumer's decision to make a purchase that MTA can't provide insight around.
Think of it this way: a consumer sees a print ad for a particular service that piques her interest, however, she's busy and goes about her day. After a while, she sees an TV ad for that service, and decides to do some research into the brand on her computer. She continues to go about her day-to-day life, however, she's now receiving relevant targeted ads on the devices she uses most. Finally, she decides to make a purchase. However, she decides to go to the brand's brick-and-mortar location to do so.
Given the number of touchpoints that impact this sale, as well as the in-store purchase, marketers relying on multi-touch attribution to guide their decisions would only understand the role digital ads played in engaging her. However, these digital ads will be misattributed thanks to the impact print and broadcast played in convincing her to purchase the service.
To accurately measure touchpoint impact while gathering insights for personalized campaigns, marketers need to understand how consumers are engaging with each channel. Furthermore, they need to understand where and when to engage consumers as well as what messaging resonates with them the most.
Enter omnichannel attribution.
Omnichannel Attribution for Omnichannel Marketing
According to research from Aberdeen Group Inc., the companies that provided the strongest omnichannel marketing engagement retained an average 89 percent of their customers compared to 33% retention for companies with weak omnichannel marketing.
Omnichannel attribution takes the different siloed marketing measurements marketers leverage and aligns them into a holistic view of marketing effectiveness—helping marketers understand several key aspects of their unified marketing mix. Specifically, it helps marketers understand their efforts by:
Measuring external factors that impact sales
Unlike MTA, omnichannel attribution measures and incorporates external factors like seasonality, holidays, weather, etc. into the attribution of online and offline marketing efforts. This helps marketers understand and predict consumer trends, allowing them to cater their personalization efforts on a level that multi-touch attribution can't provide.
Valuing offline and online media contributions together
The modern marketing mix is a combination of online and offline media, each playing an important role in sparking interest and engaging consumers down the funnel. Omnichannel attribution values both these channels together to give marketers a clear understanding of how they assist engagement—providing marketers with an opportunity to optimize both channels for personalized marketing.
Valuing offline sales equally with online sales
Omnichannel attribution also provides marketers with an understanding of where consumers prefer to make their purchases. This allows channels across the media mix to be optimized to provide personalized and fluid engagements that lead consumers to their preferred method of conversion.
By leveraging a modern marketing analytics platform that has omnichannel measurement capabilities, marketers can use these insights to understand the complex marketing mix and areas across their online and offline channels where efforts can be optimized for better personalization and engagement.
Final Thoughts
Consumers today have two requirements for those seeking to hold their attention long enough to convert: relevance and seamless experience. With this in mind, marketers providing omnichannel marketing experiences need attribution measurements capable of measuring the entire online and offline marketing mix. From there, they'll be able to provide the relevant products and services to a consumer at the right time, on the right channel, with the right message to get their attention.