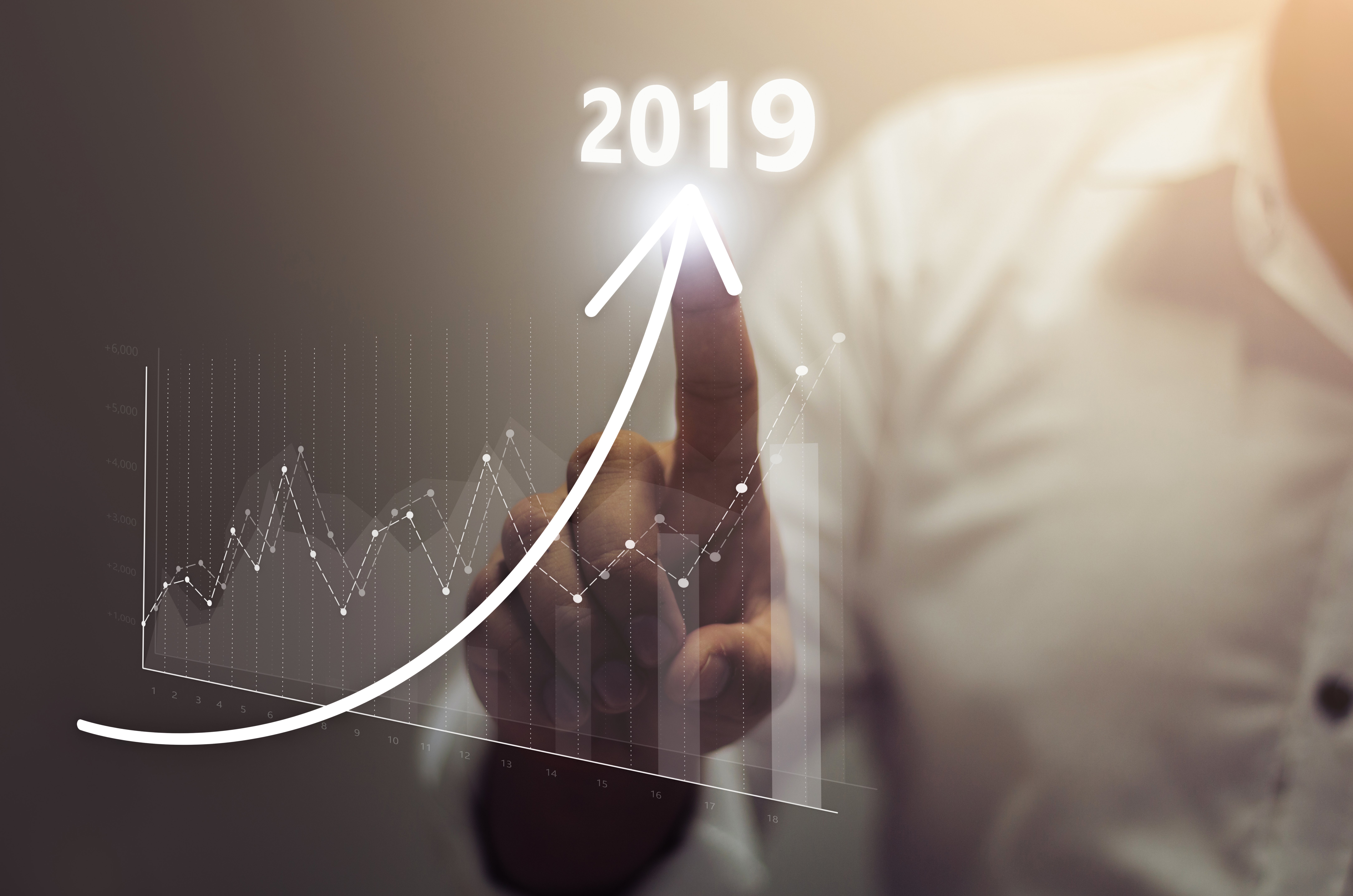 With the new year beginning, marketing teams across industries are finalizing planning. Many will be making decisions on initiatives to include in 2019 budgets, as well as campaigns and channels in which to focus marketing efforts.
Yearly planning serves as a roadmap for marketing teams, assisting in prioritizing projects and campaigns that will have the greatest impact on consumers and achieve the highest ROI. Of course, while these plans serve as guides, they are not written in stone. In a field that changes as rapidly as marketing, plans must be flexible to adapt to shifting consumer demands or technical developments.
In this same vein, marketing plans will not be cookie cutter from year to year. With so many changes in the way consumers interact with brands and media, simply updating the 2018 plan with new figures will not suffice.
As marketing teams build out and finalize their plans for the new year, they must also be aware of the evolving consumer and technology trends that stand to have an impact on their success.
Top Digital Marketing Trends in 2019
1. Digital Transformation & Big Data
Marketers have no doubt been hearing about digital transformation for the past year. It's had a clear impact on how they do their job – whether it be changes to the tools used internally, or changes to how consumers engage with media. Marketers must continue to be aware of the changes brought on by digital transformation, especially where data is concerned. Digital transformation and the increased use of technology in everyday life an enormous amount of data, which marketers must be able to harness and turn into actionable insights, while heeding privacy regulations. In 2018, 42 percent of marketers stated that their biggest challenge related to digital transformation was lack of data or insight. Moving into the new year and further into execution of digital strategies, it is important to leverage marketing analytics software and media optimization tools in order to make use of the data offered in the digital age. Doing so will help marketers to better understand consumer behavior, thereby improving ROI with personalization.
2. Acting in Real Time
Moving forward, marketing strategies must include plans to offer personalized experiences through real-time updates based on consumer behavior. To do this effectively, marketers will need to combine their own data analysis skills with machine learning algorithms and analytics tools to react to campaigns in real time. Two instances of real-time strategy that will impact marketing in 2019 are atomic content and real-time pricing.
Atomic Content: Atomic content refers to the creation of small, targeted content assets that can be combined with additional content, including offers and videos to create a single, highly-personalized email or marketing asset for an individual consumer. This content is assembled in real time into complete assets based on past consumer behavior, offering a customized experience each time a consumer engages with your brand.
Dynamic Pricing: Dynamic pricing, or real-time pricing, is a strategy in which businesses use algorithms to change prices based on demand, competition and other factors. This can have a large impact on marketing strategy for multiple reasons. First, marketers will have to track and shift how they promote products based on their price point at a given time. Second, marketers will have to track how dynamic pricing used on various media platforms will affect their own budget.
3. Voice Search
The rise in popularity of voice search demonstrates another area of focus for marketers in 2019. Many marketers have spent years cultivating content that will appear on the first page of search results. However, it is likely that consumers relying on voice search will only be exposed to one result. This has alarmed many marketers; statistics show that by 2020, 50 percent of all searches will be voice. In fact, two-thirds of people who use Amazon Echo or Google Home are using their phones less often, which could be a lost opportunity for marketers who fail to capitalize on this trend. That's why marketers must include plans to optimize their site and key landing pages for voice search.
4. Augmented Reality and Virtual Reality (AR and VR)
Marketing in the coming year will be all about creating a memorable experience for the consumer, and AR and VR are already valuable ways to capture audience attention. As marketers plan campaigns for 2019, they should be on the lookout for ways to creatively incorporate these tools to increase engagement or help consumers better understand the applications of their products. In 2018, we saw Nike leverage AR to promote the new Air Jordan sneaker through a Snapchat filter that placed Michael Jordan on a basketball court in L.A. The shoes sold out in one day. Of course, as brands plan to harness this new technology in their campaigns, it is important that they first determine how to measure success. Before launching AR or VR enabled campaigns, marketers must ensure they have the right marketing optimization and measurement tools in place to offer granular visibility into engagements, conversions and other KPIs.
5. Engaging A New Audience
For the past few years, marketers have been honing in on how to best engage millennials, but as ANA notes, Gen Z is also a rapidly growing market segment with increased buying power. Because personalization is the expectation today, marketers cannot engage this demographic with the same tactics reserved for millennials. Rather, when finalizing plans, marketers should be devoting resources to better understand these consumers and the messaging and channels they respond to best. This will require marketing analytics software that can provide a granular view of consumer behavior. Furthermore, Gen Z is noted to be particular about brand values, and will make purchasing decisions based on brand positions surrounding social issues. Therefore, when strategizing on how to engage this audience, marketers benefit by using in-depth brand tracking capabilities.
Final Thoughts
Modern marketing plans require teams to approach the year from many angles, considering changes to audience, technology and consumer behavior. However, when done well, these plans give marketers a road map by which to prioritize initiatives for the coming year with flexibility to remain agile. As marketing plans for 2019 are finalized, forward-thinking brands will account for these trends and technologies that promise to impact the landscape this year and moving forward.