How to Get the Most Value Out of Your MarTech Stack
Published
February 28, 2019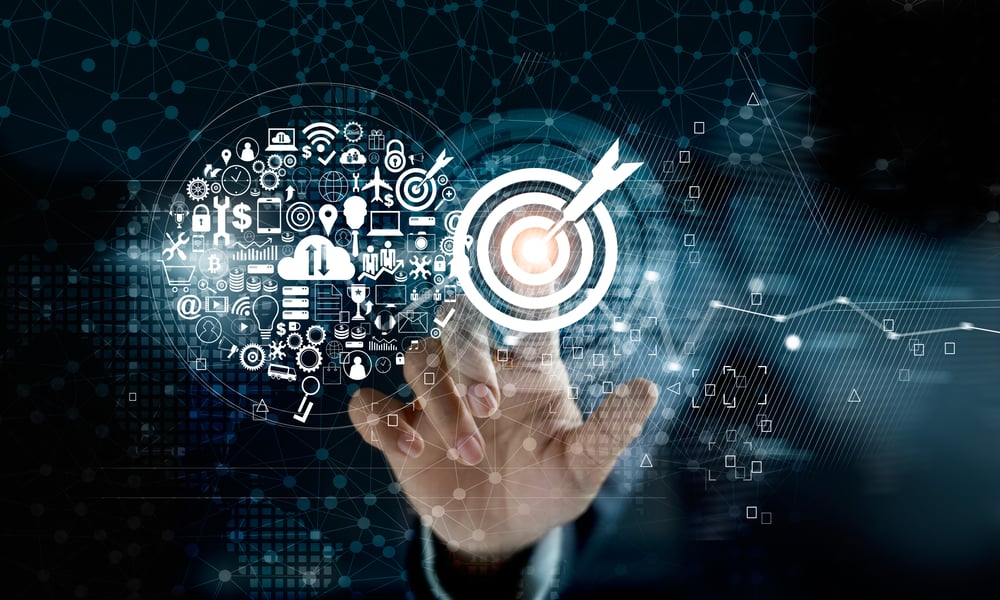 Marketing technology tools have changed how marketers create and run online campaigns. Without data and analytics for research and measurements, many digital marketing efforts would be a shot in the dark. For modern campaigns, there are many tools available that offer niche options or special features that can make almost any marketing campaign not only a possibility, but completely trackable.
Marketing teams are investing heavily in these tools to ensure they can keep up with consumer demands and the latest digital trends to engage consumers, but how can they guarantee they are making the most out of their investment, which can often cost hundreds or thousands of dollars annually? Marketers must evaluate how their tools serve their needs, and work with various stakeholders to determine what is possible through the martech stack now, and what the goals are for the future.
Why Marketing Technology is Important
Use of marketing technology tools and data is the best way to ensure that your campaigns are being appropriately tracked to show areas of campaign growth or challenges.
For example, using marketing attribution tools can offer marketers myriad insights into their buyers' path to purchase. According to a survey reported by Convince and Convert, proper attribution in marketing can provide increases in campaign efficiency of up to 30 percent. With measurements and attribution, marketers can get clear answers on key metrics they want to track, such as conversion rate, clicks and return on investment.
While, martech tools such as these give marketers the power to track successes and opportunities, many marketers face challenges ensuring they are properly using all tools in a way that maximizes value and drives ROI.
Choosing Your Martech Stack
When choosing what types of technology you want in your marketing stack, it's important to think about how all the data you're collecting will work together. Don't sign up for a new piece of software or platform without knowing what makes it essential and unique compared to the tools you have, or if you will be able to use the information from separate tools in a cohesive way.
Additionally, it is important that new tools can provide demonstrable benefits and ROI. Just because something is trendy does not mean it will make a good investment, especially as marketers are increasingly asked to demonstrate the value of their tools. As a result, marketing teams must seek tools that can offer media spend optimization.
Understand the Unique Value Propositions
In an industry where new tools are developed every day, it's easy to get caught up in the excitement of a new release: especially if it promises features you haven't seen. However, this doesn't always mean that new tools are better or different than what you already have. Before adding to your martech stack, review what all software and data collection services offer and make sure you're getting something that can't be collected from what you already have.
In most cases, tools that gather data that can't be collected using existing methods are worthwhile. For instance, most marketers use an SEO suite because it allows them to not only review competitor information, but to track and compare their own data. Most of these tools use proprietary data collection methods that you cannot replicate on your own. Marketing measurement and optimization software makes a good investment for this same reason. To achieve real-time insights, marketers need tools with processing power well beyond the speed of what could be done manually.
Compare tools that offer similar features and data points to decide what works best for you.
Evaluate Your Current Capabilities
Instead of continually being on the hunt for a bigger, better tool, take an audit of your existing tools to see how you could be leveraging them differently to maximize ROI and to take advantage of all they have to offer. You may be surprised to learn that, with just a few tweaks, your existing tools can provide you with the information you're looking for.
For example, advanced marketing analytics platforms used for tracking engagements and attribution can also offer insight into creative, messaging and brand perception when all of the features are combined.
Stay Relevant with New Features
Often a new tool will catch our eye, even though existing tools already offer this feature under a different name or section that we overlook. Make sure you have subscribed to the email newsletter or product update mailing list of all paid tools to know when new features become available, and follow the brand or product on social media.
Many times, a marketing tool will release a new feature that can enhance the work that's already being done. Other times, it may make new initiatives possible for the company or its clients. Always knowing what's new can help marketers stay competitive. This helps shape better decision-making through better data analysis.
Final Thoughts
Marketing teams must ensure they are maximizing the value of their digital marketing investments. To do this, team members across job functions must be trained in how to understand exactly what they need from their tools, and how to discover new opportunities for use. This awareness will also make marketing teams more adept when it comes to selecting a new tool, as they will better understand where gaps in capabilities.