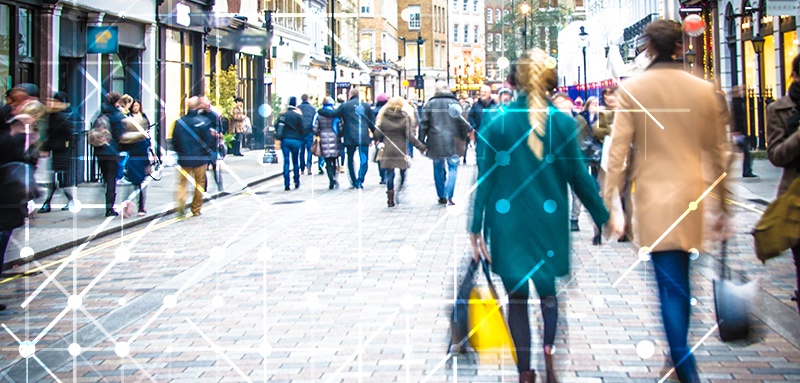 It is not surprising that top retailers have been quick to embrace the power of a unified approach to their marketing measurements. Not only does it take the chaos out of advertising and marketing, it delivers the opportunity to compete and win against retail goliaths like Amazon and disruptors like Warby Parker.
Why? Because unified marketing measurement technology enables retailers to use holistic marketing intelligence to efficiently connect with shoppers across every step of their search, creating the ubiquitous, relevant journey that today's consumers demand. The result? Happier customers and happier marketers, with higher ROI, strengthened brand loyalty, and increased shareholder value.
The road to unified measurement isn't always easy. However, a well-thought-out plan with clearly articulated goals creates a clear path to success. Let's take a look at how a few forward-thinking retailers transformed challenges into opportunity using unified measurement.
Famous Footwear
As with many other leading fashion retailers, Famous Footwear was investing a significant portion of their budget into their marketing efforts. However, over the last few years, the number of channels available to reach potential customers has exploded. For the company, it became increasingly important to determine which of their former marketing efforts should be maintained or enhanced and which of the new channels should be explored and included.
Difficulty Optimizing ROI
With more than 1,000 brick-and-mortar locations and a thriving e-commerce presence, Famous Footwear needed to tie marketing efforts to sales in order to determine the best budget allocation and the best-performing message to produce the most profitable customers. Shoe sales are driven not only by the company's marketing efforts but also by external factors such as fashion trends, seasons, and weather. Tying this all together in a meaningful way to drive effective decision-making for the marketing team lies at the center of the challenge.
Opportunity Found with Unified Measurement
"Working together we identified three main drivers of success," said Famous Footwear partner Laura Nix, VP client leadership, Empower Media Marketing. "Our efforts were designed to increase customer's emotional connection to the brand, grow the number of new members, and accelerate sales. The insight we gained from looking at individual consumers allowed us to optimize both our creative and media mix in near real-time. That gave us a huge advantage in the marketplace."
Implementation of Best Practices
Unified measurement at such a scale is not only challenging but equally rewarding. The Famous Footwear marketing team spent the first year learning and establishing a baseline for metrics before using year two to make their media plan based on their data. In three and a half months, the marketing team was able to measure the $5.5 million in incremental sales that they were responsible for driving.
Wendy's
Fast food restaurant chain Wendy's has also begun unifying the measurement and analysis of their marketing efforts. Through cross-departmental collaboration, they were able to identify which digital ad spots were most effective at driving in-store traffic.
Armed with this information, they were able to determine that mobile display was the most effective store visitation driver compared to other ad types. They also found out that coupon users, commuters, and specific demographics engaged the most. Upon learning this, the marketing team shifted ad spend and targeting, driving a 60% increase in foot traffic.
1-800-Flowers
1-800-Flowers embarked on a mission to understand how their marketing and advertising campaigns affect online search volume, as well as overall sales. They concluded that multi-channel advertising had a significant impact on search volume—more ads, more search queries.
To go further into the data, marketers applied cross-media attribution modeling to understand how different marketing activities (across different media) work together to produce a sale.
Specifically, examining the interaction between search ads and online display ads revealed that nearly 14 percent of sales from search came from those exposed to online display ads. Without this detailed analysis, they wouldn't have been able to understand that showing a search and a display ad is more effective than a search ad on its own.
Conclusion: Implement, Measure and Optimize
In an omnichannel world of growth, change, and opportunity, it's mission-critical to understand consumer behavior, both digital and in-store—and make data-driven marketing decisions to deliver on customer demands. By analyzing data holistically, marketers gain the dual benefit of strategic insight and tactical decision-making that guides planning, combined with methods to best match creative, copy, and messaging across touchpoints.
Retailers who invest in the very best team, tools, and technologies to create a unified picture of marketing's effectiveness will produce exceptional consumer experiences, marketing efficiencies, and results.
Of course, this isn't the end of the story. The more that technology progresses, the better retail marketing intelligence will become. Remember, too, that a marketer's job isn't complete once the post-mortem has happened. Optimization should be constant and ongoing—it's about more than just knowledge, it's about applying that knowledge.