What is Moment Marketing? 3 Steps to Build a Plan
Published
October 24, 2018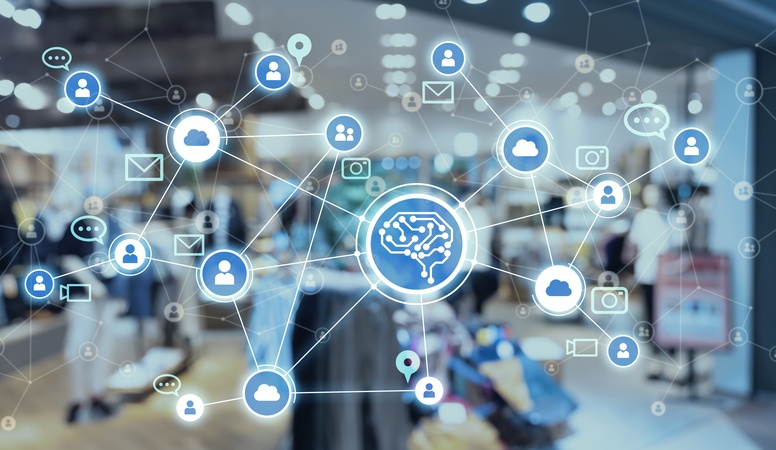 In order to truly engage with consumers and resonate with audiences, marketers need to target consumers at just the right time on their path to purchase. This is done by understanding where and when to engage with your target audience along the omnichannel journey. To make an impact that drives them down the sales funnel, marketers have to be available with tailored messaging and relevant products the moment the consumer needs them.
What is Moment Marketing?
This has come to be known as moment marketing, or micro-moment marketing. Rather than disrupting a customer or prospect as they move through the day, marketing teams serve customers the content they want, at the moment they are looking for it. For example, a common tactic might be emailing a customer an offer for your product, and hoping they read it as they catch up during their morning commute. However, this is not the best time for the customer. They are catching up on work emails, preparing for their day - it is unlikely they will choose to make a purchase on the train to the office.
The goal of moment marketing is to develop a deep understanding of the customer journey that allows you to meet your audience the moment they pick up their device with the intent to learn something, go somewhere, buy something, etc.. Providing the perfect piece of content in this moment not only increases value for the customer, but also reduces the chances they will continue to look elsewhere for competitive products. Successful moment marketing plans require the data and analytics infrastructure to enable real-time campaign updates to capitalizes on conversion-friendly queries as they occur.
Why Moment Marketing Plans Are Important for Your Brand
Gone are the days when marketers could get away with widespread, generic messaging aimed at engaging as many people as possible. Today, consumers demand highly targeted, specific marketing that is relevant to them.

Think about it this way: a brand has a very limited amount of time to reach consumers. On the other hand, consumers have thousands of opportunities to reach a brand. Given the number of brands competing for consumers' attention across channels, marketers can expect to hold their interest for around eight seconds—less than the attention span of a goldfish. For marketers, this means that when an opportunity to engage with a consumer arises, they need to be able to rapidly meet that opportunity with the right message on the right channel.
Unfortunately, as the paradigms for effective engagement continue to shift, many marketers find it difficult to adapt their existing strategies to keep up with these rapid moments. Many marketers are still engaging with consumers along a disjointed and siloed customer journey. In order to provide effective messaging in this era of moment marketing, marketers need to understand where consumers are engaging and when, all while having the capabilities to match messaging to those unique touchpoints.
Steps to Build a Moment Marketing Plan
In order to engage consumers on the right channels with aligned marketing that resonates with them, marketers need to rethink their tactics—steering away from siloed engagements that perform independently from one another and toward engagements that provide a fluid experience for the consumer. To do this, marketers need several crucial components.
Leverage Omnichannel Marketing
As consumers continue to hold marketing to a higher standard, they expect that each message they engage with, regardless of channel, will influence the next message they receive. In order to provide the fluid experiences they demand, marketers need to adopt an omnichannel approach that provides them with a complete view of their entire media mix.
For example, 82 percent of smartphone users use the devices to help make a product decision while they are shopping in store. An omnichannel approach will account for this using technology like beacons or geospatial data. These beacons enable brands to know when a prospect is in their store or nearby, allowing them to serve relevant content and offers to their smartphone, which may translate to an in-store purchase. These engagements are informed by real-time consumer needs. Harnessing moment-marketing through omnichannel engagements allow marketing teams to affect decisions instantly.
Deploy Customer Journey Mapping Tools
In order for marketers to provide messages that align with consumer interests the moment they become relevant, marketers need to understand where those consumers are along the customer journey. In doing so, marketers will be able to prepare the right messages to use when they see a consumer engaging with a particular channel.
Accurate, detailed customer customer journey mapping is a result of good attribution data. Marketing teams need to know every touchpoint engaged with, and how big a role that touchpoint played in moving the prospect down the sales funnel. Most importantly, all of this attribution data needs to be unified. Marketing teams cannot separately look at which touchpoints were engaged with on mobile, and which were engaged with on desktop. Rather, they must have an integrated view into each "moment" across these devices. For example, 40 percent of people who do product research on a mobile device then move to a desktop to make the purchase. If all of the credit for the conversion is given to desktop engagement, marketing teams will be missing out on important moments in the buyer journey that ultimately led to the sale.
Incorporate Personalized Messaging
At its very core, the consumer demand for relevant engagement is a demand for personalized content. This doesn't just mean reaching them in the moment, but also with the right messages. With this in mind, marketers need to ensure that they can quickly update existing content to include the consumer's name, messaging that resonates with their values and preferences, and the products and services that are most likely to pique their interest.
Putting the Pieces Together with Marketing Automation
Given the pace at which these marketing moments come and go, marketers relying on anything but automated marketing will be late to the party when it comes to right-place-right-time marketing. With this in mind, marketers need to incorporate a modern marketing analytics platform that can measure the consumer journey and predict which channel the next touchpoint will be on while preparing that touchpoint with the right messaging to make an impact.

From there, the role of marketing teams will shift toward developing the content and creative messaging to "feed the machine." With the right components ready and the customer journey well mapped, marketing software can help take advantage of micro moments, placing the right messaging on the right channel within the limited window marketers have to hold consumer attention.
Final Thoughts
The best way to engage modern consumers is to meet them on their own terms, rather than disrupting them. Marketers need the capability to target consumers proactively with the products or services they need the moment they need them. To develop a moment marketing plan, organizations must leverage customer journey mapping tools and marketing automation platforms to spark connections with consumers across channels.
Learn how to adjust marketing campaigns to take advantage of micro moments with our 3 Step Guide to Course Correcting Your Marketing Campaigns.