3 Examples of Strong Omnichannel Marketing Initiatives
Branding is vital to any successful marketing initiative – and customers are engaging with brands on more mediums than ever. 98 percent of Americans use multiple devices every day, and the average household has six internet connected devices at any given time.
To ensure that your brand's image is being delivered in an efficient and effective way, marketers must be sure that a brand's messaging is consistent across all of these devices. This holistic, unified way of distributing and attributing brand messages across multiple devices is referred to as omnichannel marketing. In recent years, the demand for omnichannel campaigns has been increasing with 9 out of 10 consumers claiming that it's important for brands to offer seamless messaging and transitions between devices.
According to Harvard Business Review, 73 percent of shoppers tend to shop on more than one channel – and these customers have a 30 percent higher lifetime value than their single-channel counterparts. Omnichannel marketing is an expectation among customers, and should be recognized for the considerable bounty it offers to ambitious brands.
3 Brands Doing Omnichannel Right
With today's consumers using so many devices to complete day-to-day tasks, marketers must focus on a holistic omnichannel experience that is always connected to customers and delivering consistent messaging. To understand how to execute these kinds of campaigns, let's take a closer look at three brands that are excelling in their omnichannel marketing strategies:
Topshop
Topshop is a UK-based fashion retailer that executed an omnichannel strategy by combining billboards with a digital marketing campaign. The retailer strategically purchased billboard ad space that was located less than ten minutes away from a Topshop store in major cities like London, Manchester, and Liverpool. These billboards showed off runway trends that were featured during London Fashion Week, such as pleats, leather, and color-blocking. Then, the billboard featured a few pictures of Topshop's relevant inventory.
They then took their billboards a step further by including a call-to-action that asked onlookers to tweet at their Twitter account with a hashtag such as #leather, or #pleats. When Topshop's Twitter account received one of these tweets, the company would reply with a curated shopping list that could guide their instore purchases. This campaign was wildly successful for Topshop – they experienced a 25 percent increase in sales across all categories that were featured on the billboard, and even saw a 75 percent increase in sales for clothing categorized under #modernism. This creative integration of the physical world with the digital world helped Topshop realize the benefits of an omnichannel strategy.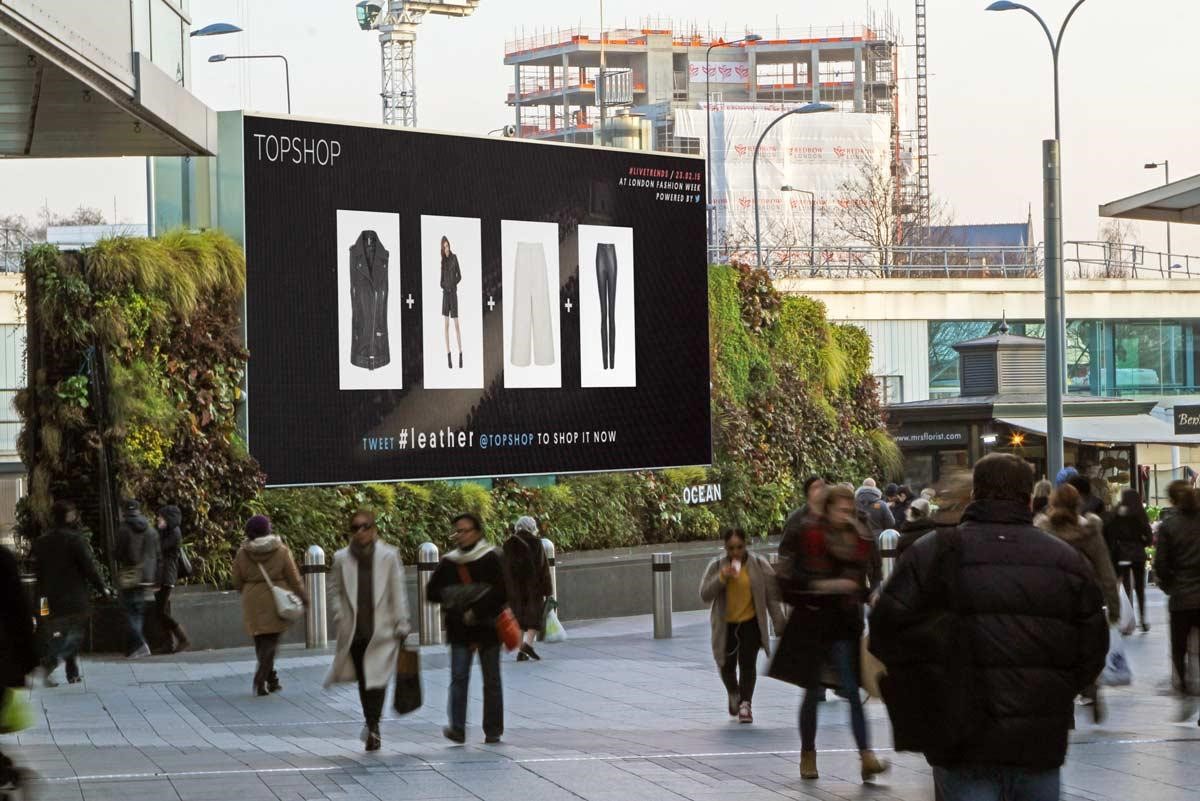 Credit: Stackla
Sirius XM
Sirius XM, a satellite radio provider, leverages the behavioral data of customers alongside an omnichannel strategy to attain greater conversion rates. When someone buys a new car that comes preloaded with a trial of Sirius XM, the company contacts them by email to start a trial subscription. However, Sirius XM's research showed that prospects are more likely to begin their trial if they're inside their cars. Because of this, the email doesn't immediately delve into how to activate their trial. Instead, the email links to a landing page that asks if a prospect is currently in their car.
If a customer says they are in their car, they will immediately be redirected to a webpage with instructions on how to activate their free trial. If the customers claim they are not in their car, they'll receive a brief text message that has an activation link. This text message is intended to provide a subtle reminder to the prospect as soon as they enter their car – and it is much less likely to get lost in the torrent of promotional offers that flood many email inboxes. By using an omnichannel strategy, Sirius XM is able to intelligently identify where customers leave the sales funnel, and consequently reduce attrition.
Disney
Disney has an especially interesting strategy for enticing customers to not only visit their theme parks, but to continuously engage with the company once they're inside the park. From the get-go, Disney has a mobile responsive website that makes it easy for customers to book a trip to one of their amusement parks. From there, customers are prompted to download a connected application on their mobile devices called My Disney Experience. This app is designed so that customers can plan their entire trip, ranging from food to lodging. Once in the park, the app provides an interactive map to help visitors navigate its expanse, and even view how long lines are for the park's rides. This is all designed to improve the customer's experience, and make planning a trip to Disney as simple as possible.
Then, Disney takes their omnichannel strategy a step further with their Magic Band. Upon entering the park, visitors are given a multi-purpose wristlet that functions as the customer's hotel key, photo storage device, and food ordering tool – all with fast pass integration. This device acts as a middleman between Disney's digital infrastructure and park infrastructure, providing a seamless experience for customers. Of course, Disney's Magic Band as well as their mobile app collect customer data all along the way! This can be used to inform exactly how customers plan and execute their trips to Disney's parks, allowing Disney to create more precise marketing campaigns while improving the experience of their visitors.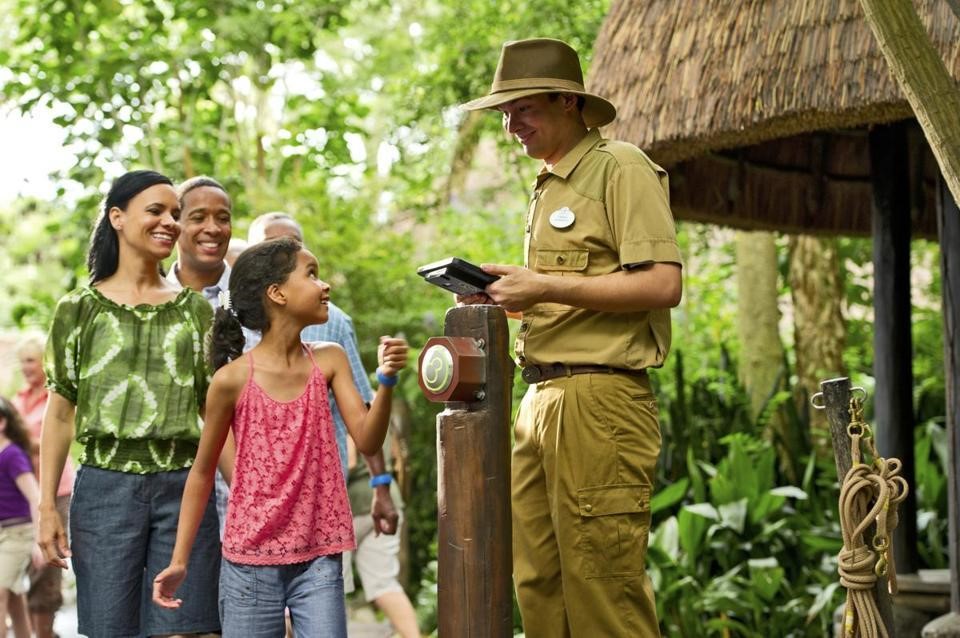 Source: Disney
Key Takeaways
From theme parks, to fashion, to satellite radio, an omnichannel brand strategy can provide a range of benefits to brands regardless of their industry. Customers will enjoy a better experience with the brand, while the brand will enjoy increased conversions and better access to customer data. However, before a brand can effectively implement an omnichannel marketing strategy, they must have a comprehensive approach to omnichannel attribution and analysis. If the right marketing analytics platform is used alongside a determined marketing team, brands will enjoy considerable success by seamlessly merging experiences between both online and offline worlds.