Marketing Evolution Awarded Patent Recognition for Latest Innovation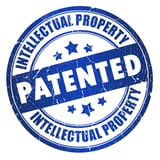 Leading provider of marketing analytics and attribution, Marketing Evolution, announced it was recently awarded a new patent by the United States Patent and Trademark Office. This patent, US Patent No. 10,032,121, recognizes the development of technology that gives Marketing Evolution and their customers a system and method for identifying and monitoring best practices of an enterprise.
"This latest patent extends Marketing Evolution's commitment to innovation and technological advancement"
In order to remain competitive, many organizations seek to employ "best practices" and standard operating procedures in providing services and products to customers and in internal operations. Typical approaches to storing and retrieving the steps of these processes, however, have several shortcomings, including lack of centralization, organization, timeliness, and may be overly reliant on users to recognize the need for and to seek out a best practice.
"This latest patent extends Marketing Evolution's commitment to innovation and technological advancement," said Rex Briggs, founder and CEO of Marketing Evolution. "This newly-patented process, combined with our other patents and innovations, gives our customers a unique and actionable process to learn and implement approaches that consistently focus on the highest and best use of company resources. It clearly demonstrates our ongoing commitment to be a leader in helping brands achieve higher returns on investment in their marketing, product development, and business operations – to the benefit of shareholders and ultimately consumers everywhere."
Marketing Evolution has been granted four patents, including in the areas of methods for determining advertising effectiveness and for apportioning marketing resources to find the combination of message, creative, placement and tactic to drive the highest returns on marketing investment.
Global demand for the company's AI-based technology for marketing optimization has been growing rapidly. Marketing Evolution's current customers represent some of the strongest brands in the fastest growing segments including automotive, entertainment, financial services and retail.