MarTech Series: Q&A with Marketing Evolution CEO, Rex Briggs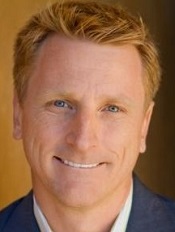 Tell us about your role and how you got here? What compelled you to start Marketing Evolution?
I love making marketing and ROI measurement useful to business people. I've always been driven by a need to better understand problems and develop innovative solutions. This is a trait that runs in my family. It started with my great grandmother's work estimating parts for the building of planes during WWII and continues with my son building video games today. Early in my career, I had the privilege to build research operations from scratch, at an early point in the web's development, including the first study to measure online advertising effectiveness beyond the click to uncover its impact on brand awareness, perceptions
and purchase intent. My passion led me to found Marketing Evolution in 2000 where I am CEO. We solve the challenge of multi-touch attribution across all marketing channels. The software is easy to use and fast to onboard. And, I'm proud to say, the analytics we deliver are the most broadly independently validated in the industry.
How is the B2B tech industry different from when you started?
There are a lot of obvious changes that have occurred over the past 15 years. Marketing Evolution was really among the first companies in what has come to be known as the SaaS industry. Big picture, I see our industry contributing to the evolution of professionals from knowledge workers to insight workers. For example, we built into our company the "Best Practice Engine" to help our customers learn from the lessons others have learned. For example, we applied this system to help those fighting malaria to find out whether insecticides or bed nets would be more effective in stopping the spread of the disease. These insights were then pushed to the mobile phones of healthcare workers giving them the ability to apply the right intervention to the right people at the right time.
What marketing and sales automation tools do you use?
The two that come to mind, and upon which we rely pretty heavily, are Salesforce and HubSpot.
What would you say is the biggest driver for the change in the way B2B marketers leverage automation tools?
I think the biggest driver for the change is the growing awareness that B2B marketing isn't really that different from B2C marketing. The customers and prospects of business services are driven to make decisions by many of the same factors as consumers. While there may be a few more people involved in the business acquisition process, just like their consumer marketing counterparts, B2B marketers are increasingly looking to better understand the needs and intents of their customers beyond the table stakes and requirements of an RFP. New tools are helping us tailor our value proposition to speak to those higher order needs we all share – wanting to make a smart decision and being the hero of the organization.
What are the core tenets of your marketing transformation strategy? How could marketers better benefit from your products for maximized sales opportunities?
I believe the world would be a better place if marketers had the tools to be more connected with their customers and prospects. The core of this belief is helping people more easily connect with the products and services they need, and perhaps reduce the distraction or annoyance of those they don't. It may seem like a paradox, but technology provides marketers with the means to be more human – for brands to be more alive.
Being truly connected these days requires data, software and a critical ingredient – a brain. Marketing Evolution exists to provide the analytic technology to help marketers succeed. It delivers the decisions that help improve marketing return on investment, grow customer satisfaction and, ultimately boost the value of the company.
How do you see digital experience on the social media evolving with the maturity of AI/ML and voice? What challenges do you foresee marketers will face in this disruption?
I think the biggest challenge marketers will face with the emergence of AI and intelligent search is the increasing need for relevance. We have, for many years, forced or guided consumers with tools like predictive search to our brands. The need for a more robust search taxonomy, understanding that different consumers may be seeking the same product or service with vastly different inquiries is going to be key for AI-powered tools to match you with that request. To enable this, brands and their marketing teams will need to build smarter CRM systems and partner with those who can empower the one-to-one, person-centric marketing efforts these innovations will drive.
How do you prepare for an AI-centric ecosystem as a business leader?
The reality is that the future is data-fueled. Business leaders need to make sure their organization is gathering as much information about their customers, brand strength, marketing performance and employee satisfaction as possible. In fact, those companies who aren't may already be facing a challenge in the marketplace as those with better data leverage these new tools.
How do you inspire your people to work with technology?
Well, given the nature of our business, our team is working with technology every day. But, for our business, technology is the only way we'll be able to scale our company and grow our market share. My team understands the need for us to be looking for those innovative solutions that help us unlock next level growth for us and our customers.
What apps/software/tools can't you live without?
Being on the road as much as I am, most of my life is managed through apps. I'm a big fan of Jira for helping to manage projects, workflow and improve accountability in our business. I use myCARFAX to help make sure our family cars are safe and well-maintained.
What's your smartest work related shortcut or productivity hack?
As an entrepreneur, it's easy to fall into the trap of thinking that you have to be involved in every decision. I was probably guilty of this for longer than I would like to admit. My first big hack is empowering my team to make decisions and help move the business forward. The trick, of course, is making sure we all have a clear understanding of our mission and goals. I'm also a big believer in test-and-learn. My team knows I'd rather that they try something and learn than not try at all. On the personal front, over the past few years, I've been exercising more control over my calendar. I proactively set aside time to make sure I can find room to think about the business, work on my personal growth, or just recharge my batteries.
What are you currently reading?
I'm currently obsessed with finding new insights to help our business grow. I'm reading:
"Traction" by Gabriel Weinberg and Justin Mares. It's all about how companies can consistently grow and acquire new customers. The premise is that traction makes everything else easier—fund-raising, hiring, press, partnerships, acquisitions. It's hard evidence that you're on the right path.
"Life 3.0: Being Human in the Age of Artificial Intelligence" by Max Tegmark. This book explores how AI will affect crime, war, justice, jobs, society and our very sense of being human.
What's the best advice you've ever received?
I was given some great advice early in my career about helping people play to their strengths. I try to approach every question about our team from that perspective. When we can, we give members of the team more opportunity to play to their strengths. On the flip side, sometimes we find that a person's strengths may be better applied somewhere else. We don't do anybody any favors having people stay with the company if the fit isn't right.
Tag the one person in the industry whose answers to these questions you would love to read: