Inaccurate Attribution is…. Bad Attribution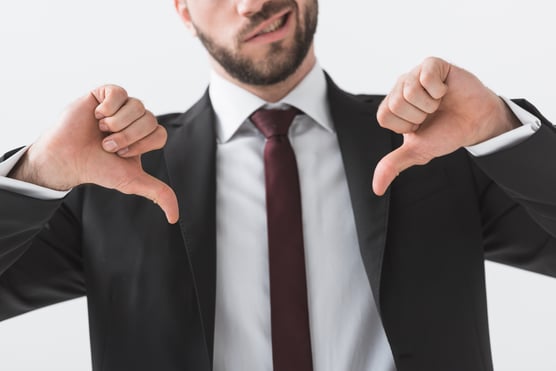 You're likely reading this because you know that "it's better than nothing" won't work anymore when it comes to your company's marketing ROI and marketing attribution models.
And you may be realizing that bad attribution IS in fact worse than no attribution.
Take for example the insurance company who realized that it's Multi-Touch Attribution ("MTA") was guiding it to make exactly the wrong optimizations – suggesting budget shifts to lower-funnel low cost media that looked great on a CPA basis, but provided minimal value or "lift" when compared to branding initiatives measured by a control group.
It turns out that most attribution models are guilty of one or more problems from our long and growing list of inaccuracies, stemming from flaws in their methodologies, or a lack of detail that leads to vague conclusions.
Here are some of those problems that we and our customers and partners have identified in today's marketing ROI landscape:
Not People-Based – most modeling including and perhaps especially media mix modeling ("MMM") isn't done at a person-level, resulting in fuzzy low fidelity conclusions that miss the "why" of "what works" and don't allow any detailed analysis below the channel level; MTAs allow people-based marketing measurement for digital, but not traditional media.
Flawed Methodologies – the Director of Special Operations at TubeMogul, Tom Riordan, discusses how correlation-based algorithms contain In-Market Bias and Cheap Inventory Bias ("cookie bombing"), often leading to the wrong conclusions about what's working; MTAs have the benefit of measuring at a person-level, but because target populations contain people who will already naturally buy our products, firing a pixel and taking credit for those conversions is rewarded by most MTAs. Like you, we have been surprised to learn that most MTAs can't tell the difference between an actual ad for your brand, and a placebo ad that has nothing to do with your brand! We presented a white paper to the Advertising Research Foundation ("ARF") which elaborates on this topic.
Missing Message Signal – it's easy to draw the wrong conclusions about creative when not considering creative effectiveness at a person-level; we believe that the media is just a container that holds the message for a specific person. When evaluating creatives in the aggregate, you might conclude that a given creative was the least effective, when it could in fact have also been the most impactful message with a very specific smaller target audience of yours. These aren't hypotheticals --we see this on most every campaign we run. Many indicators say that creative is at least as important as media, so this lack of detailed measurement can cause major inaccuracies with your strategy and optimizations.
Digital Signal Bias – clicks and online buying signals are not representative of the overall buying population, especially for companies who primarily sell their products offline. Those that sell offline or through a combination of bricks-and-clicks are seeing an incomplete and often misleading picture. Take for example the consumer electronics company who sells over 90% of its products in stores but makes its digital media optimizations based on website activity. It's surprising how many companies have never tested the linkage between online activity and offline sales, and even more surprising what those companies find when they do!
Location Gaps – most models don't look at factors such as weather or a consumer's distance to store location. For a retailer like Walmart, it's critical to understand that the messaging that works for people who live close to a retail store is different from those who don't. For an entertainment company like Warner Brothers, it's a game changer to know that people respond differently on rainy days than sunny days. Depending on your industry vertical and product, location and other environmental data can fill some big gaps in your understanding of what drives sales activity.
Cookie Crumbles - 20%-40% of internet users regularly delete their tracking cookies, and NAI guidelines require cookies to expire after 30 days. As a result, recent ad exposures will appear to be more impactful than exposure that may have had an impact but are no longer be trackable by cookies.
So if you are one of the smart people in your organization who's starting to question whether bad attribution is better than no attribution, you are asking the right questions.