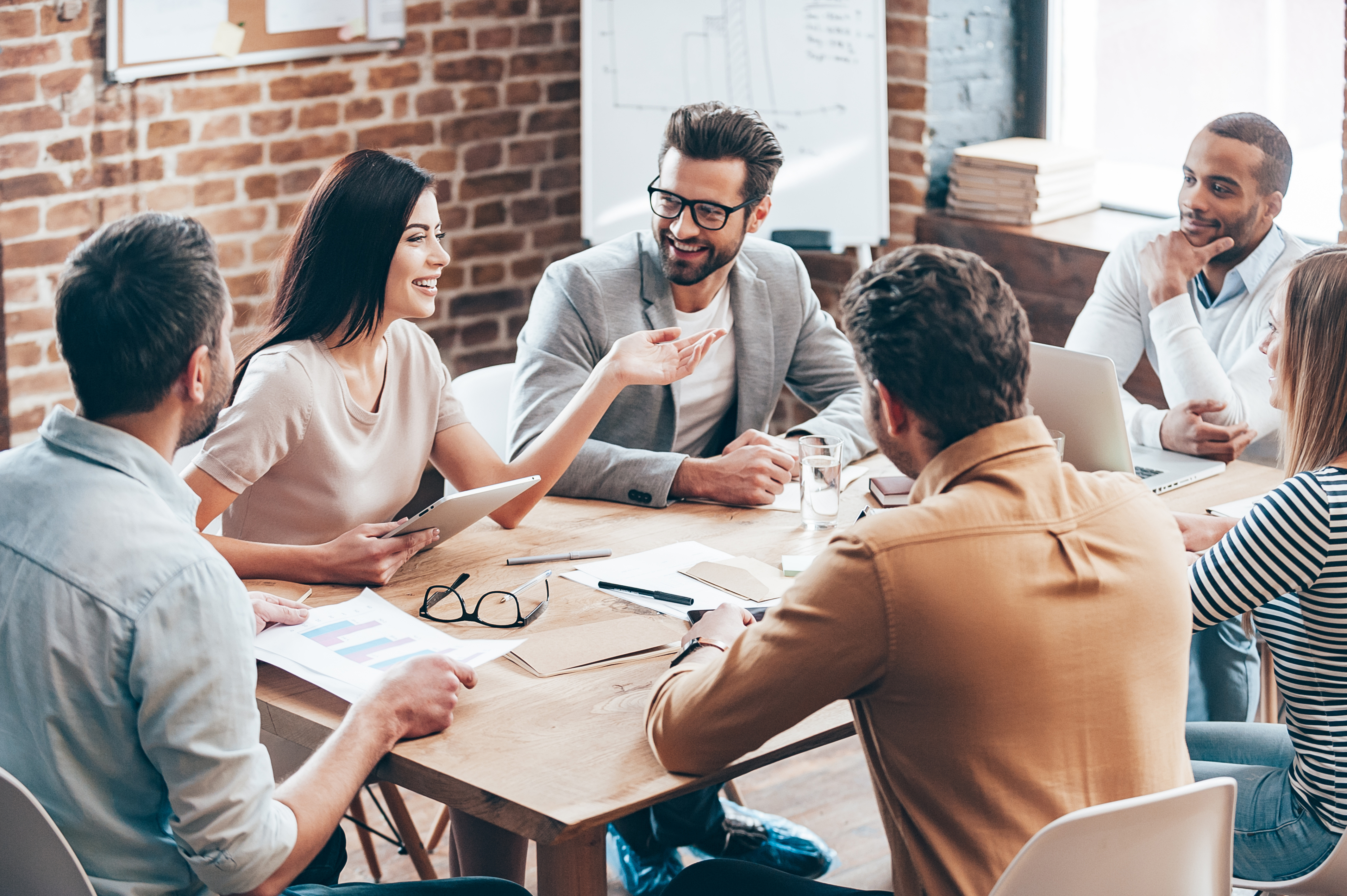 In today's omnichannel world, it's critical for marketers to work across departments in order to have successful projects and initiatives. Stakeholders across the company have influence and goals that affect marketing. Without proper communication with the CFO, IT lead, customer service managers, and sales directors, the efforts of marketing can be hindered. But it's not as simple as simply updating everyone on what you're working on. Teams need to understand the purpose and goals of each department in order to better understand how they can help one another succeed. Below are some reasons why cross-department collaboration matters, and how marketers can successfully communicate across siloed departments to meet business goals.
The Importance Of Cross Department Collaboration
Working together across departments takes, time, effort, and patience. The first crucial step is to make sure everyone is aware of the main focus of each department. A look in a project management software could give someone an idea of another department's tasks; but actually knowing each department's priority can help them learn how they can help contribute to meeting a goal. For instance, a marketer could see that many of the IT developers are working on building the new search feature on the website. But IT's purpose goes beyond fixing bugs and final improvements. Their main goal is making the website easier to use and navigate. To that end, marketers could offer some CRO data to help IT make decisions about what features to include in search and what customers are looking for the most, so they know what to prioritize in results.
In addition to employees working together, executive leaders have to step up to the plate to ensure other leads know where the priorities and goals are. According to Forbes, the CMO is the central stakeholder in marketing that works with the executive teams across the company: "They act as a strategic partner with the CTO, CEO and others to drive digital, technology and key decisions that will chart the path of the business. They are always looking for ways to increase the efficiency and effectiveness of marketing efforts while responding faster to customer preferences, even helping to impact culture through their own behaviors."
The CMO is key to collaboration because they have a bird's eye view of what each different area of the team is working on within marketing itself. This places them in an invaluable field of influence to not only ensure collaboration is key through the marketing department, but that they let other department leaders know how their teams can help marketing accomplish its goal.
How Lack Of Collaboration Can Be Detrimental
It today's digital workplace, it's so easy to get distracted with busy work and our own projects that we fail to see the big picture of the overall company goals and each person's own place within them. Without proper communication across channels, projects can get behind, there can be mistakes with customers that can cause issues, and frustration with coworkers is commonplace.
For instance, if IT has no idea that marketing needs a bug fixed in order for their campaign landing page to be launched successfully today, then they likely won't prioritize it in that day's tasks. Other departments need to know when coworkers are waiting on them to complete and action. Telling them why is key as well, as it gives them motivation and involvement in the project.
Collaborating Across Departments To Meet Mutual Business Goals
Each department has its own priorities and tasks, and as a result, the relationship with marketing is going to be unique. Below are some of the ways that specific departments are important to marketing and how to best collaborate with each.
CFO
Finance is crucial to marketing because it helps them stay on budget, allocates funding, and assists in evaluating data to make decisions. If the CFO isn't aware of what budget is needed for a project, they won't be invested in ensuring it's available. It's also Finance's job to keep you on budget, which can be frustrating, but is so important to the company. Without this "check" to keep you on track, it's easy to overspend on ads, development time, or freelancers. Start off the right foot by agreeing on a budget for the year, quarter, or project, utilize media spend optimization tactics, and check in regularly to make sure you're staying on track.
IT
IT is another area where data-driven decision making has major benefits. According to HuffPost, having IT and marketing work together to focus on concrete tasks can lead to a much more agile and adaptable company. The creative possibilities of marketing can also be dependent on IT. Oftentimes, it is IT that makes marketing campaign ideas possible. For instance, if the marketing team wants to use a tool that calculates the value of a customer's net worth, IT would be behind the product specifics and capabilities.
Customer Service
Working with the customer service team provides marketing teams with some of the most useful product and user feedback available. Marketers can work with customer service to learn common pain points and feedback they are hearing from real users, which can lead to more targeted messaging for ads and content assets based on the known needs of customers. Feedback can also be used to help set company-wide policies on offerings. For instance, if customers are always asking for a longer warranty, customer service can work with the executive team on setting a new policy. Then, marketing can promote the longer warranty across the blog, website, and social media.
Sales
Sales is the front line of customer acquisition and the bridge between potential customers and actual paying users. It's important for marketing to work with sales on accurate and consistent product offering statements so all the information a customer is receiving about a company is aligned, no matter how they are interacting with the brand. Collaboration between these two departments is also crucial to define target audience personas and offer customized experiences based past purchases or interactions with the brand.
Final Thoughts
Working on campaigns with a sole focus on what the marketing department has to accomplish is not beneficial and can actually be detrimental to your goals. Make sure the CMO and other key marketing stakeholders are actively collaborating with stakeholders in sales, IT, customer service, and finance so everyone is on the same page about how their projects affect others and are moving the needle on company goals. Cross-department collaboration is an important component of successful company.