The General® Recruits Marketing Evolution
Published
September 12, 2018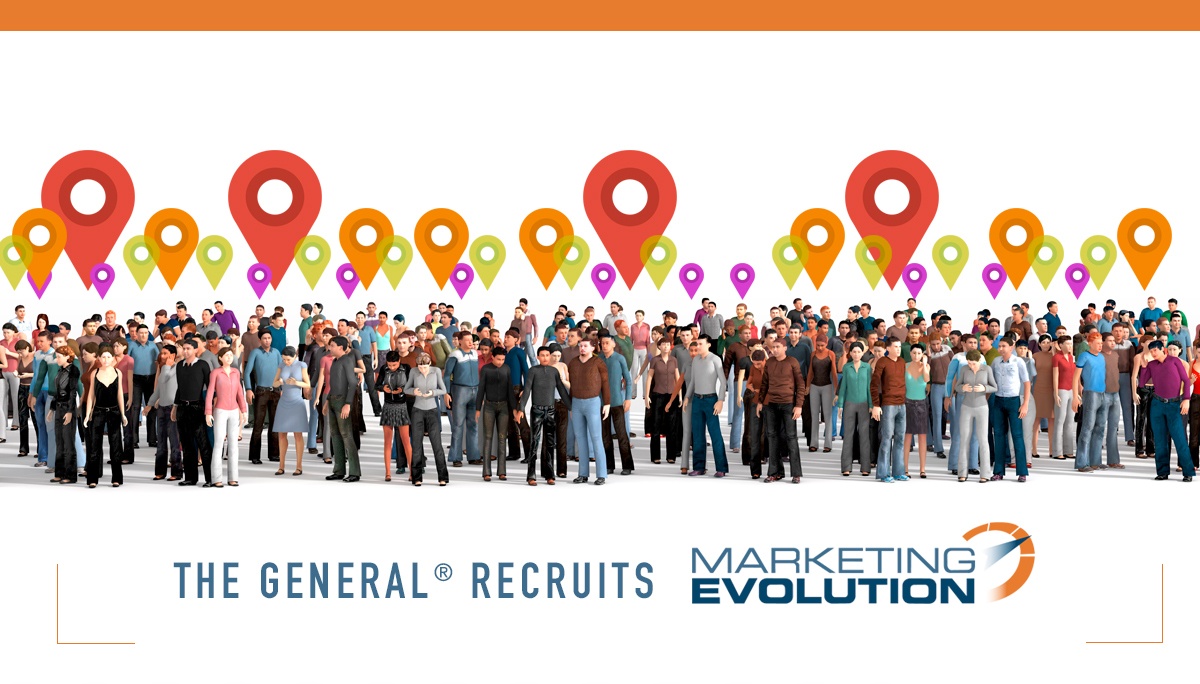 NEW YORK--(BUSINESS WIRE)--Leading auto insurance company, The General®, has selected Marketing Evolution to provide person-centric, right-time marketing decisions. The company will utilize Marketing Evolution's ROI Brain, its proprietary analytic system that delivers rich data to inform marketing campaigns and creative, and more accurately target and segment the right people with specific messages.

While the national provider of auto insurance policies is best known for commercials featuring its diminutive cartoon namesake, The General markets to customers and prospects across channels. In recent years, The General has developed a broader advertising approach, expanding its traditional marketing mix to include professional sports and philanthropic partnerships.
"Over the past few years it's become clear that leading brands need new ways of measuring the performance of their entire marketing mix and driving higher returns on their advertising investments," said Shane Desrochers, chief revenue officer, Marketing Evolution. "Our software empowers advertisers and their agencies to observe every media touchpoint, major external factors, and the impact of location on customer acquisition and sales. We're energized by the opportunity to help The General better meet the needs of those seeking auto insurance."
Marketing Evolution delivers reliable, person-level insights to more effectively target customers from various segments. Its unique person-based marketing measurement and optimization platform creates the opportunity to connect all of these insights in order to measure the impact of individual marketing messages on individual consumers.