From the President: Marketing Evolution Innovation | Interview with John Matthews
Published
August 22, 2014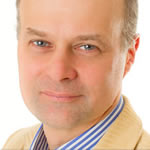 This month, we are sitting down with John Matthews, President of Marketing Evolution, to discuss Marketing ROI innovation. John has spearheaded many of Marketing Evolution's efforts to bring new ROI technology to the marketplace.
Question: What are the most common obstacles facing marketers who are trying to improve their Marketing ROI today?
The biggest obstacle is often an internal one. As the marketing landscape continues to evolve with media fragmentation and a push towards programmatic, many marketing organizations have not structured to thrive in this environment. What was very recently a fairly static planning and buying process has quickly become a very dynamic one – in campaign, more agile.
We have been laser focused on making it easier for marketers to transition to this new environment. We talk in Marketing Evolution of being great ROI Coaches for our clients – it is our highest calling. That includes process and execution coaching. For instance our recent experience has given us some very practical insights on how to adjust internal planning and buying processes to unlock the additional ROI that our software platform reveals.
Question: What specific innovation efforts has Marketing Evolution undertaken to address that challenge?
We deliver on a technology platform that makes it easy for marketers to take advantage of current market conditions. So we have brought together our Impact-Based Media Planning software with an in-market Mission Control Dashboard. The Dashboard monitors in-market performance, including media contribution to sales, the top-line impact of external factors like weather and competitive spend, and leading indicators such as brand health metrics and search volume.
If there is a problem, such as the marketing efforts not working as well as expected during a campaign, the marketing team gets immediate diagnosis and recommended mid-course corrections. By using technology to reduce decision making complexity, we want to free marketers by processing all available information and presenting it in a way that a marketing team can share it and move to action quickly.
Question: For marketers who are already working with Marketing Evolution, can you share some of the specific features that have been released recently?
Absolutely. The first thing most marketers will notice is that we have introduced a robust set of local planning features. Earlier in the year, our software was updated with the ability to make national vs. local market trade-offs. Now marketers can simply select "national + local" to determine which combination of local markets vs. national buys is expected to deliver the highest ROI. They can further refine their optimizations based on any constraints or preferences too.
We have also drilled down our attribution results to an extremely granular level – to the digital site and behavioral target media vehicle level. This detail is crucially important for media buyers, and having that detail roll up all the way to the brand portfolio level brings a cohesiveness to the entire marketing operation that you normally don't find.
Question: Finally, what's on the horizon for Marketing Evolution's innovation efforts?
While always being focused on serving our clients here and now, we have this invigorating culture where we also have our eyes always fixed on the horizon. I think that is why, for example, the Mobile Marketing Association recently selected us as their partner to assess mobile's true role in the marketing mix.
We are very excited about the potential for unlocking significant incremental ROI by improving data visualization and hyper-local measurement and planning. Our Team Tahoe Innovation Lab staff have actually sat with fighter pilot cockpit engineers, video game designers, and even virtual reality experts to better understand how people process information based on its display and the decision context in which they are processing it. These kinds of explorations will help us design the next generations of UI for our clients.
From the day the company was founded, we have been preparing for an individual-level, hyper-local future. Our marketing recommendations are based on what motivates individual consumers to make purchase decisions. Of course, this is an analytic combination of media, messaging, targeting, context and engagement. By adding hyper-local data capabilities, we are now delivering understanding of how individual proximity to a store or how local weather patterns are influencing purchase decisions. A recent analysis for a retailer found this increased ROI by 56 percent. It's a big deal. We are anticipating a world where marketers will maximize profit by shifting resources in tight adjustment windows based on environmental conditions and the specific creative performance among different target audiences, all the way down to the local consumer level while at the same time keeping track of what maximizes profit across the entire portfolio of products and consumers.