New Geography Insights Visualizations
Marketing Evolution customers can gain a deeper understanding of their audience and conversions across markets and demographics with our new geography visualizations, now live in the Insights Application.
If you've utilized marketing mix modeling (MMM) to measure and track your marketing investments in the past, you may recognize a common pain point: market level data exists, but demographic data...not so much. Using the geo visualizations in our Insights app, you'll now have access to valuable and granular information about the impact of your media investments across locations, and gain a deeper understanding of audience exposure and response.
Here's what's new today.
Markets
View conversions, investments, and impressions in highest yielding markets. Select a KPI, time frame, Custom Classification (flexible containers, media themes, or KPI themes), and toggle the display by media category or media type. Similar to our Reporting App, choose to view the data as 'Contribution' (the date reflects when the event occurred) or 'Attribution' (the date reflects when the media exposures occurred).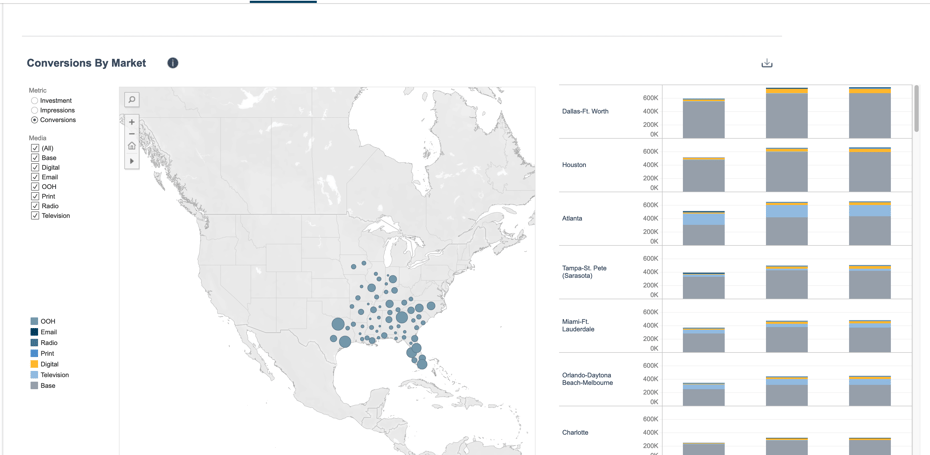 Demographics
Explore how different populations convert across markets. Sort by media category or type and explore the percentage of demographics reached within each market, and the corresponding number of conversions.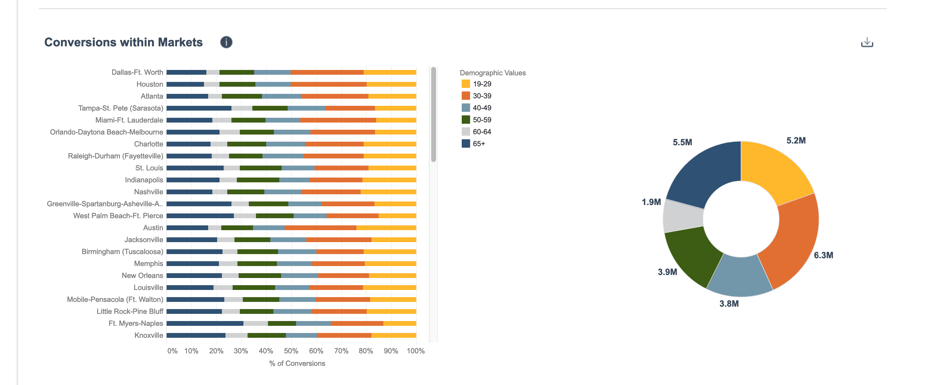 Data Summary
A customizable table to sort, pivot, and analyze markets and conversions to your specifications. Select KPI, time frame, and Custom Classifications, and filter by various demographic and media selection options. The selected options are then available as a file download for further analysis.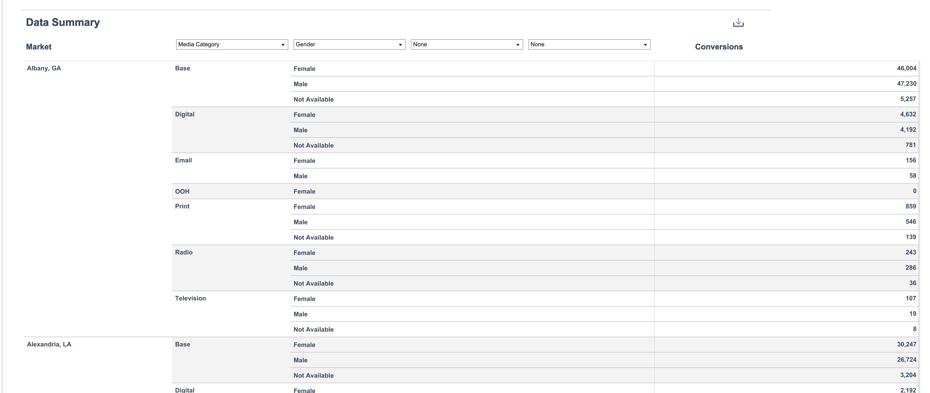 Want to learn more about these new updates and see our platform in action? Book a meeting with us and let's chat.