A Crawl, Walk, Run Approach to Better Marketing ROI
A Practical Roadmap for Your Team to Leveraging the Power of the ROI Brain™
Part One: The Roadmap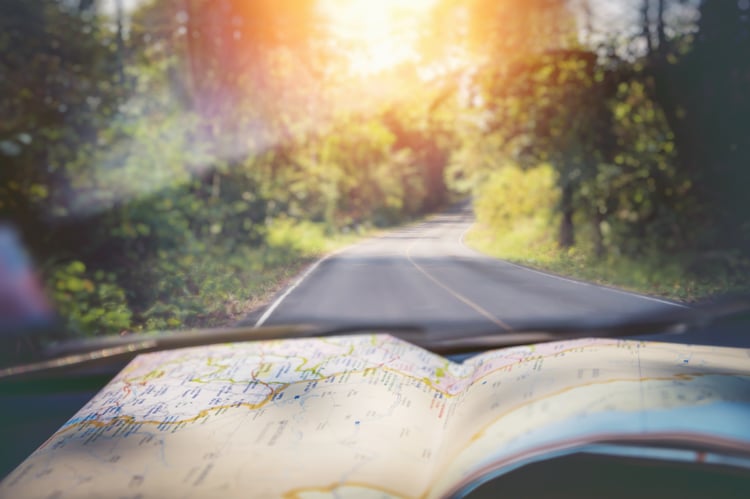 In a world of fragmented media and consumer attention, marketers are increasingly relying on data-driven decision-making to give them a competitive advantage. In fact, there has never been a more exciting time in the field of marketing analytics. Marketing attribution — which marketers use to identify which campaigns are contributing to sales — is changing the way businesses operate. Marketers now have access to tools that help them understand which marketing channels to allocate their budgets.
The best of these tools answer questions such as which messages are best for which people, and, by extension, what are the optimal reach, frequency, budget allocation and targeting strategies within and between channels. Product advances are allowing even more granular insights in terms of message sequencing, and next-best message decisioning based on different audiences and different stages of the buying processes. Some solutions include external and environmental factors such as weather, traffic patterns and more. What's more, capabilities of today's solutions generate insights in such a timely fashion that the nimblest marketers can incorporate those insights into live campaigns to drive massive performance improvements, rather than waiting for weeks or months to see results.
Perhaps you've already made the decision to use one of these new Unified Measurement platforms. If so, congratulations. You are moving in the right direction. To help you be successful, this guide will outline a straightforward approach, based on our experience helping hundreds of teams, to get your organization to a place where you're able to unlock the full potential of these new tools.
If, however, you are still using an older or more siloed approach to assessing your marketing effectiveness, such as Marketing Mix Models (MMM) or Multi Touch Attribution (MTA) you've likely recognized some challenges you've had at your company with measurement and attribution. If you are frustrated with your current tools we'd suggest learning more about Unified Marketing Measurement. Forrester considers this approach the best practice to achieving marketing efficiency and better impact in the marketplace. You can download a free copy of the Forrester Q4 2016 report, Measurement & Optimization Wave.
For those looking to fully realize the competitive advantage of their move towards Unified Measurement, we've outlined this four-part guide based on the popular Crawl, Walk, Run approach. Our approach focuses on getting to meaningful insights and decisions as quickly as possible.
In this, our first part, we'll provide an overview of the process and highlight some key goals of each phase. If you would like even more detail, parts two through four provide a deep dive into each of the stages with specific tips for successful implementation. These deep dives are written for Marketing Evolution customers and linked for those wanting more specific details. The deep dive includes a checklist in each section to help determine when you're ready to move to the next stage of the process. The entire process has been laid out in a way to speed your progress to meaningful results and higher marketing ROI.
Crawling: In the review of this stage we'll identify key requirements for implementation of a Unified Measurement platform, share tips to leverage early insights, and highlight ways to gain quick, but highly impactful, wins. We find it helpful to identify potential "power users" in the crawl phase. Their ground-floor knowledge of the platform and their early involvement will become invaluable as you move through later stages. [Getting alignment and software loaded (defined success, RACI, data loaded, dashboard, first optimization - generally limited in scope to a single easy to gather KPI like brand preference or purchase intent)]
Walking: During our overview of this phase we'll share best practices to build momentum by leveraging data and learnings from the CRAWL stage to apply to other marketing initiatives and campaigns. We'll focus on ways to gain bigger wins and make the attribution insights a part of the marketing team's everyday process. We also recommend leveraging the early involvement of power users to get certified and help train others on the team.
Running: Here we will outline an approach to expand adoption of the unified measurement platform and tap into the decision-making power of the software throughout the marketing effort. We'll share some advanced tips to unlock all the bells and whistles of the attribution software and leverage test and learns to feed the ROI brain that can take your marketing to a new level. We'll also review ways, based on our experience, to effectively measure and communicate the impact marketing optimization may be having on the overall company and shareholder value.
If you're reading this series, you've likely recognized the opportunity unified measurement represents and are eager to realize the full potential of an omnichannel optimization solution. In our next installment, we'll be providing a deep dive into the CRAWL stage. We'll be highlighting some specific milestones, some tips to gain traction quickly, and some pitfalls you'll want to avoid.