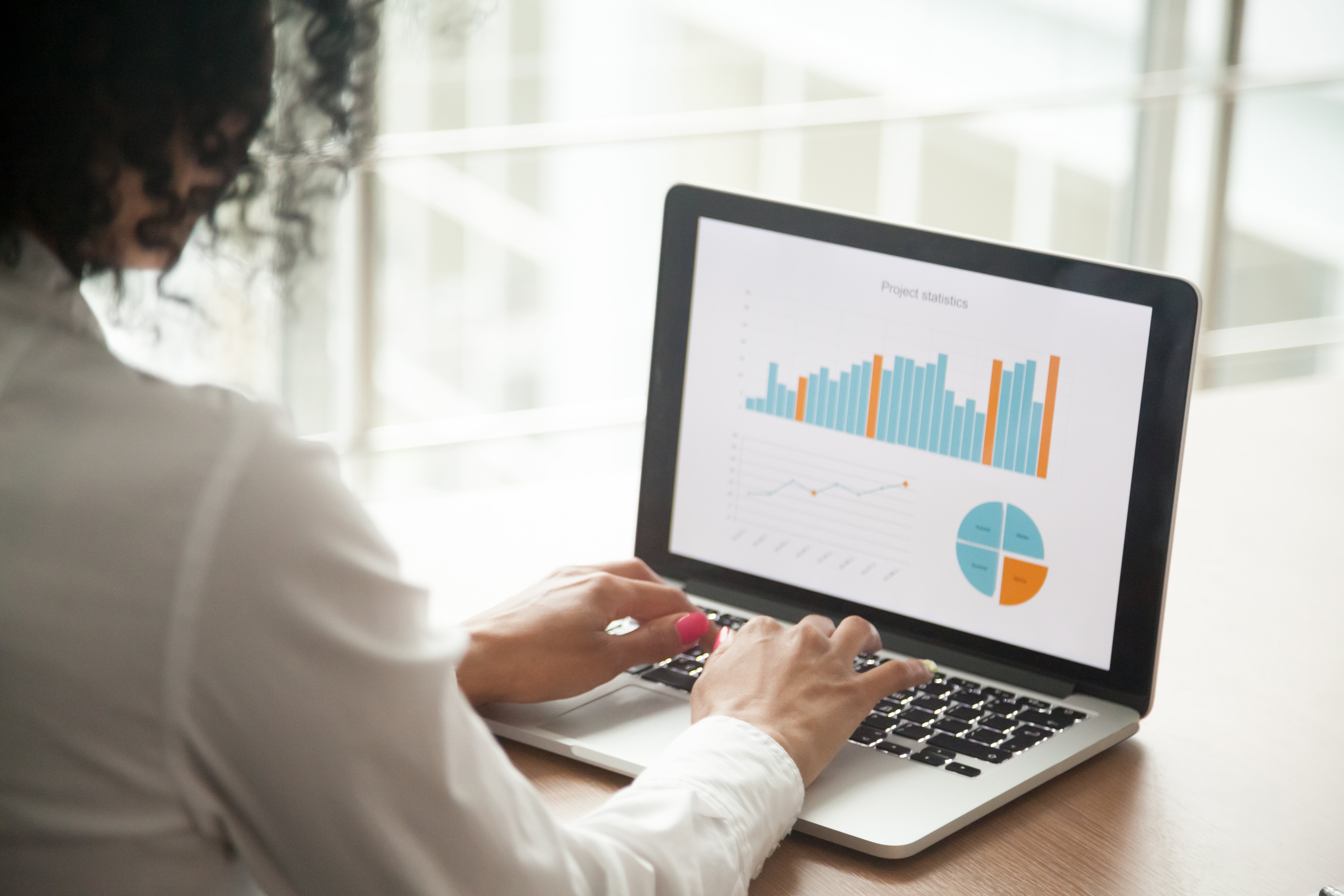 When it comes to deciding where to devote manpower and resources, today's marketers are in a complicated place. They are challenged to meet changing consumer demands with ads that cut through the noise in a personalized way, in addition to meeting the demands of C-level executives - especially the CFO. The key to meeting both of these needs is to earn market share from consumers and budget allocation from the C-suite through the use of tools that provide both marketing and business friendly outcomes.
Specifically, marketers should be investing in advanced marketing analytics solutions in order to enhance campaign visibility amongst consumers, and demonstrate clear ROI to executives and finance teams.
The Current State of Marketing Budgets
Marketing teams felt real pressure from corporate stakeholders to measure the ROI of their marketing tools and campaigns in the 2017-2018 business year, as marketing budgets stagnated for the first time following three years of consistent growth. This forced CMOs to reevaluate how they allocated spend based on actual results rather than forecasts.
While marketing budgets spanning 2018-2019 campaigns are expected to grow, there is still hesitation on the part of C-suites and finance teams to allocate money to new marketing tools. Specifically, marketing teams are under increased scrutiny to consistently demonstrate the value of their investments to the business. As Senior Director, Analyst at Gartner for Marketers, Ewan McIntyre, notes: "Marketing leaders must demonstrate the business value of their efforts amid uncertain times."
Stakeholders expect marketing teams to present them with metrics that show business benefits. The key, then, is to invest in tools that allow marketers to both focus on marketing priorities while offering clear business value.
The Disconnect Between Marketing Stakeholders and Business Stakeholders
The divergence between the focus areas for marketers, and the tried and true methods that business stakeholders may choose for results, stem from the changing consumer landscape. Stakeholders will more likely elect to leverage known tools with proven ROI, where marketers have to consider tool and campaign spend from the perspective of what will catch the modern consumer's eye.
Today's consumers are increasingly critical of which brands they choose to engage with, ignoring those that do not offer personalized ads informed by past interactions, and those that do not present brand values that align with the consumer's own.
As a result, marketers must be creating conversion-focused campaigns that are personalized from channel, to message, to time. Campaigns must also be innovative, and offer seamless omnichannel experiences. Additionally, marketers need to build brand awareness and value alignments through initiatives that are not inherently conversion focused or action seeking.
That's why marketers are focusing on four key areas in the coming year to break through the noise and earn consumer engagement:
Consumer Experience
Marketers estimate that 18 percent of their budgets are currently devoted to customer experience initiatives, meaning they will have to be able to demonstrate clear returns for these programs.
Personalization
While personalization is a necessity in today's marketing landscape, it can also be resource intensive as it requires immense quantities of data, and the ability to distill it all into actionable information. Because personalization is more of an investment, stakeholders will expect to see comparable results.
Brand Awareness
According to the Gartner's CMO Spend Survey, there is a disconnect between the metrics valued by the business and those valued by marketing teams. For example, marketers tend to cite awareness over ROI as the most important metric to track. Marketers, then, must be able to measure awareness for their own strategy purposes, then translate how awareness impacts ROI.
Marketing Innovation
Many marketers seek to prioritize innovation to more readily engage consumers with unique campaigns. However, they need to be sure of the merits of these campaigns before committing investments, or they risk compromising budget if unable to demonstrate ROI.
As marketers aim to increase awareness and engage consumers through personalized, unique campaigns - they need to ensure that the efficacy of new methods and tools are measurable. This ensures this spend is defensible to financial stakeholders.
Using Marketing Analytics Platforms to Meet Marketing and Business Needs
Given all of this information, it is not surprising that marketers have become increasingly strict about the tools and campaigns they are willing to purchase. That said, one area marketers should continue to invest in is advanced marketing analytics software. Analytics platforms enable marketers to track a variety of different metrics over the course of their campaigns, providing visibility into the numbers that mean the most to them and to business units.
Advanced analytics platforms allow marketers to track the path to purchase for individual consumers, illuminating exactly which touchpoints played a role in their choice to convert. This enables marketers to determine the ROI of each tactic, which can then be passed on to business units. In addition to looking at ROI, analytics platforms can help marketers understand the preferences of individual consumers, allowing them to further hone their efforts, ultimately driving increased conversions. Having access to all of this data bridges the gap between business and marketing needs, as marketers can more effectively reach consumers and thus increase ROI.
When selecting a marketing analytics tools, there are a few key features to look for:
Leverages unified marketing measurement: this will ensure marketers are getting insights from multiple attribution models.

Right-time analytics: marketers need be able to parse through massive amounts of data in a timely way in order to course correct active campaigns.

Measures creative and brand awareness: A strong analytics platform will demonstrate how these qualitative elements factor into the purchase decision.
Optimize Campaign Spend and Results with Marketing Evolution
Marketing Evolution's Marketing Measurement and Attribution Platform offers all of these features and more, to close the divide between business and marketing needs.
The Marketing Measurement and Attribution Platform is able to track, pull, and correlate various types of data across campaigns using unified measurement. This helps marketers to run effective campaigns based on the data that informs consumer wishes, while reporting on metrics that business stakeholders' value.
From the consumer perspective, the Marketing Measurement and Attribution Platform provides marketers with the information needed to plan person-level campaigns. This allows them to personalize messaging, creative, channel and time to best suit the consumers interest and needs, resulting in an overall positive consumer experience. The data from the platform also allows marketers to track and understand how brand perception and creative played a role in the choice to convert or continue down the sales funnel.
With these analytics, marketers can get more advanced attribution than traditional MMM or MTA models. Leveraging unified measurement, the platform can provide information on path to purchase at the person-level, allowing marketers to determine the role each touchpoint played in a conversion. These are the types of metrics that stakeholders look for when allocating budget. For example, marketers will be able to show that the emails sent through their email marketing tool resulted in X conversions, thus justifying that spend.
Finally, the platform allows marketers to focus on their own initiatives and goals. For example, the platform monitors brand awareness and perception, which is integral to building a relationship with consumers. This brand tracking enables marketers to better explain the correlation between brand building and conversions to business entities. Additionally, the platform offers timely insights that enable marketers to course correct campaigns as they run, giving marketers more freedom to try and perfect innovative tactics.
Final Thoughts
CMOs are now expected to justify every expense, demonstrating ROI for each tool. Marketing analytics platforms are a wise investment, even as budgets become more restricted and monitored, as they assist in demonstrating ROI and achieving core marketing goals while meeting business and consumer demands.