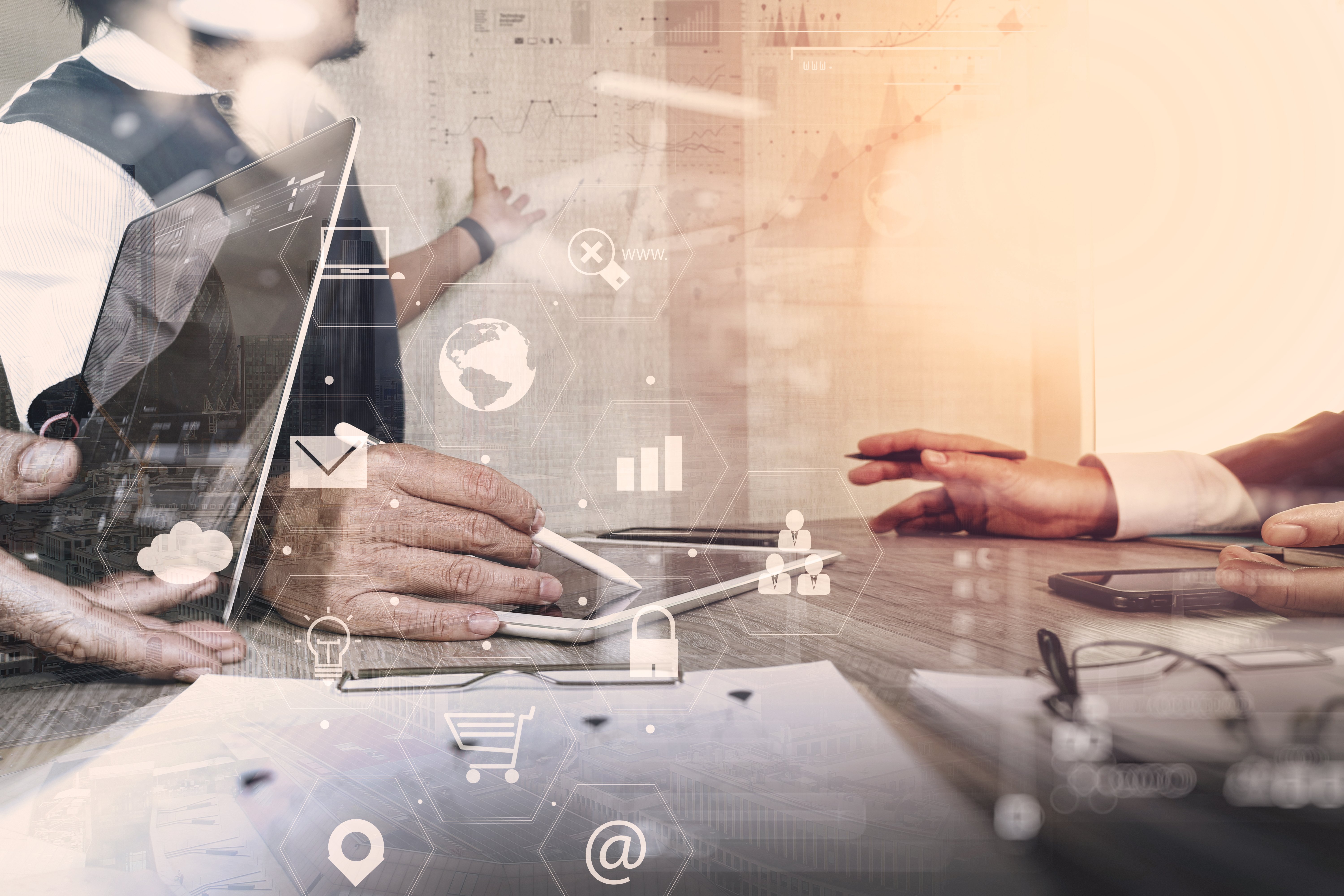 For a long time, marketers could only reach consumers via three primary sources: television ads, print ads, and broadcast radio ads. Today, reach extends far beyond these offline channels to incorporate a wide variety of digital advertising opportunities, such as display ads, native ads and more. At the same time, these ads are engaging consumers across a myriad of different devices.
Knowing this, marketers have made a mission to be present on all channels and devices through omnichannel campaigns in order to reach prospective consumers whenever and wherever they may be. But it is not enough to just be present across the marketing mix. Now, brands must engage consumers with ads that speak to their specific needs, the moment they evolve. In other words, to be successful, omnichannel messages must offer a seamless, integrated experience that's relevant to the consumer.
The Importance of Integrated Messaging in Omnichannel Marketing
In order to place the right message, on the right device at just the right time, marketers need a host of resources. They need person-level data that offers insight into which channels specific consumers prefer, and when they are most likely to engage with ads across those channels. Additionally, long-term, aggregate data is vital, offering insight into buyer trends such as seasonality or event based information, and insight into the types of messages that resonate with consumers -- to help marketers draft the perfect creative.
Most importantly, these campaigns require integration. The messages served to consumers must be seamless, whether online or offline. This alignment is key for several reasons:
Establishes a Brand Identity
Cohesive messaging across channels is important to establish a clear identity in consumers' minds, especially important because brand perception plays a huge role in the conversion process.
Creates a Positive Consumer Experience
Omnichannel campaigns are all about creating a satisfying consumer experience. The messages consumers see online should reflect and build upon the engagements consumers have already made with a brand. Flashing the same message over and over will only cause consumers to tune out messaging, and may leave them with a negative brand perception.
Follows Consumers Through the Sales Cycle
Integrated marketing campaigns are able to follow consumers throughout the journey, serving messages specific to location in the sales funnel.
Designing Impactful Omnichannel Messaging
The key to developing integrated messaging that still provides the eye-catching creative needed to draw consumer attention lies in finding the right balance of creativity and cohesive brand messaging.
Take GEICO for example.The insurance agency is well known for zany ad campaigns that span online and offline channels. On TV, consumers might see a commercial featuring a talking camel or caveman. Online, the spokesperson might take the form of a family or the famous GEICO gecko.This brand has so many creative campaigns running that cut through the advertising clutter, and yet they are still integrated. Each ad echoes the same overarching sentiment across channels: a little bit of time can save you a lot of money.
Creating Integrated Online and Offline Campaigns
The key to creating an integrated marketing ecosystem that places dynamic messaging across online and offline channels is informing creative brand messaging with unified data, person-level analytics, brand analysis and creative testing.
Person-Level Consumer Data
Person-level data serves as the roadmap for each campaign, allowing marketers to understand the types of messaging that drive specific audience segments to engage.This data also provides insights into the channels most likely to draw consumer attention, and the most effective message sequences.
Integrated Online and Offline Data
Next, marketers must ensure they have unified visibility into the success of online and offline campaigns. This can be a challenge as different attribution models are often used to evaluate digital and traditional ads. That's why leveraging unified marketing measurements, then integrating data from online and offline campaigns is crucial to determining success. Seeing this data side by side will provide complete insights to enable optimized campaigns that better engage consumers.
Brand Analysis
Campaigns and messaging must be informed by how consumers perceive a brand. This goes beyond just understanding what your brand wants to convey, but also assessing how to attract consumers to that message.That's where an analytics platform can change the game, especially if it provides granular data into the brand-building initiatives that are most successful with specific audiences. Campaigns should then echo these data insights.
Creative Testing
To achieve integrated online and offline campaigns, campaign creative must be aligned with consumer desires across all channels. Therefore, marketers must perform regular analysis and testing to identify winning creative that drives engagements, along with underperformers that require adjustment. Effective creative analytics allow marketers to segment by audience or by interests. For example, marketers can develop creative and then, using heat mapping, determine the audience segment for which the campaign resonates most, or build creative to the specific interests of the audiences.
Final Thoughts
As marketers continue to adopt and perfect omnichannel marketing strategies, they must place emphasis on the messages they promote in addition to the channels and times at which their campaigns run. Knowing this, it's essential that marketers create integrated messaging that further develops brand identity while moving consumers down the sales funnel at each and every engagement. This will maximize marketing effectiveness.