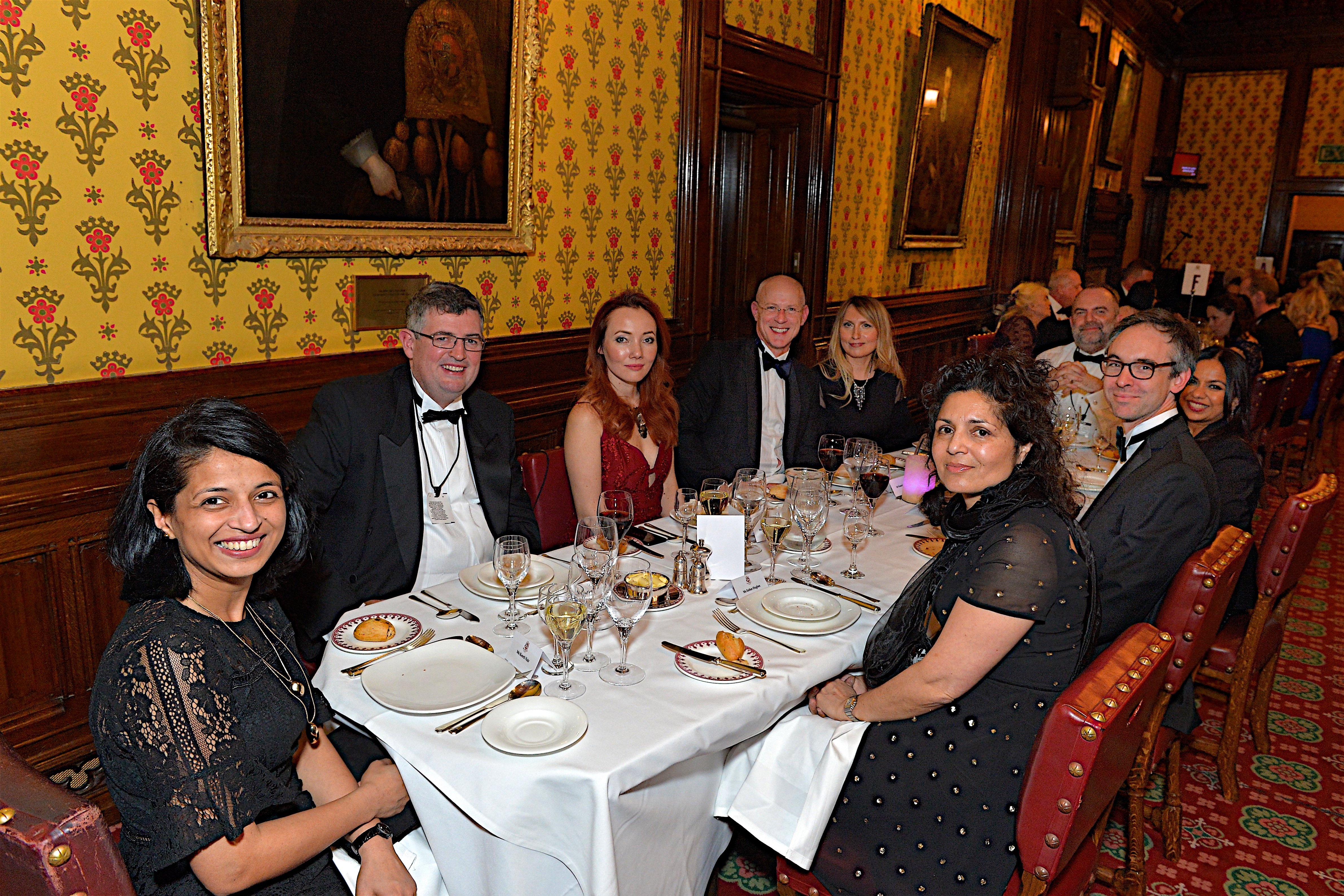 Our Observations and Roundtable discussion on Friday, February 15th was an evening for the UK Marketing Evolution Team to dress up and enjoy some great British pomp and ceremony.
Hosted by the Guild of Freemen of the City of London, the party headed to the Houses of Parliament after aperitifs to be given a tour of the Palace of Westminster. They then joined The Guild, guests, and peers for dinner in the lord's dining room.
Prior to the dinner, they were able to enjoy a sparkling reception in the Peers' Guest Room.
Two tables of senior marketing and advertising professionals from the UK and Europe explored the upcoming challenges for 2019.
The table discussion was opened with a question: How do you think the industry will respond to the ever-increasing digitization of media assets such as billboards, mass media, and press?
The Telcos, such as O2 Telefonica and SaaS providers such as Sizmek, were confident that they had the infrastructure to take advantage of the inevitable change.
Another topic that led to a consensus among the attendees, including Shell, Reckitt Benckiser, FISU, and Mondelez, was the need to continue to drive for strong data security and protection. Although GDPR and the upcoming PECR regulation caused concern, it was generally felt that there had been a positive impact with consumers.
Andrew Corroll opened the discussion on table two with another open question: What are the greatest challenges facing brands this year?
Opinions ranged from Facebook and YouTube brand safety to the value of brand purpose. The consensus was that Nike was leading the way and others had to catch up. McKinsey and Company, Barclays, and LG were particularly impressed with Nike's US content output.
As the dinner was served and the discussions came to an end, James Bayliss asked one final question: Will there be a shift in focus from efficiency & ROI to effectiveness and growth in marketing budgets for 2019?
Again, the consensus was that the "pendulum" had swung too far towards digital and that the value of TV and other "mass" media was undervalued. However, as the rapid digitization of media continued, "sophisticated mass media" was already available, giving the best of both worlds.
In summary, all the marketers were focused on getting better value, better reach, and added sophistication with their marketing budgets, and the evening proved to be a great event to share ideas and experience.
We hope to see everyone again next year!