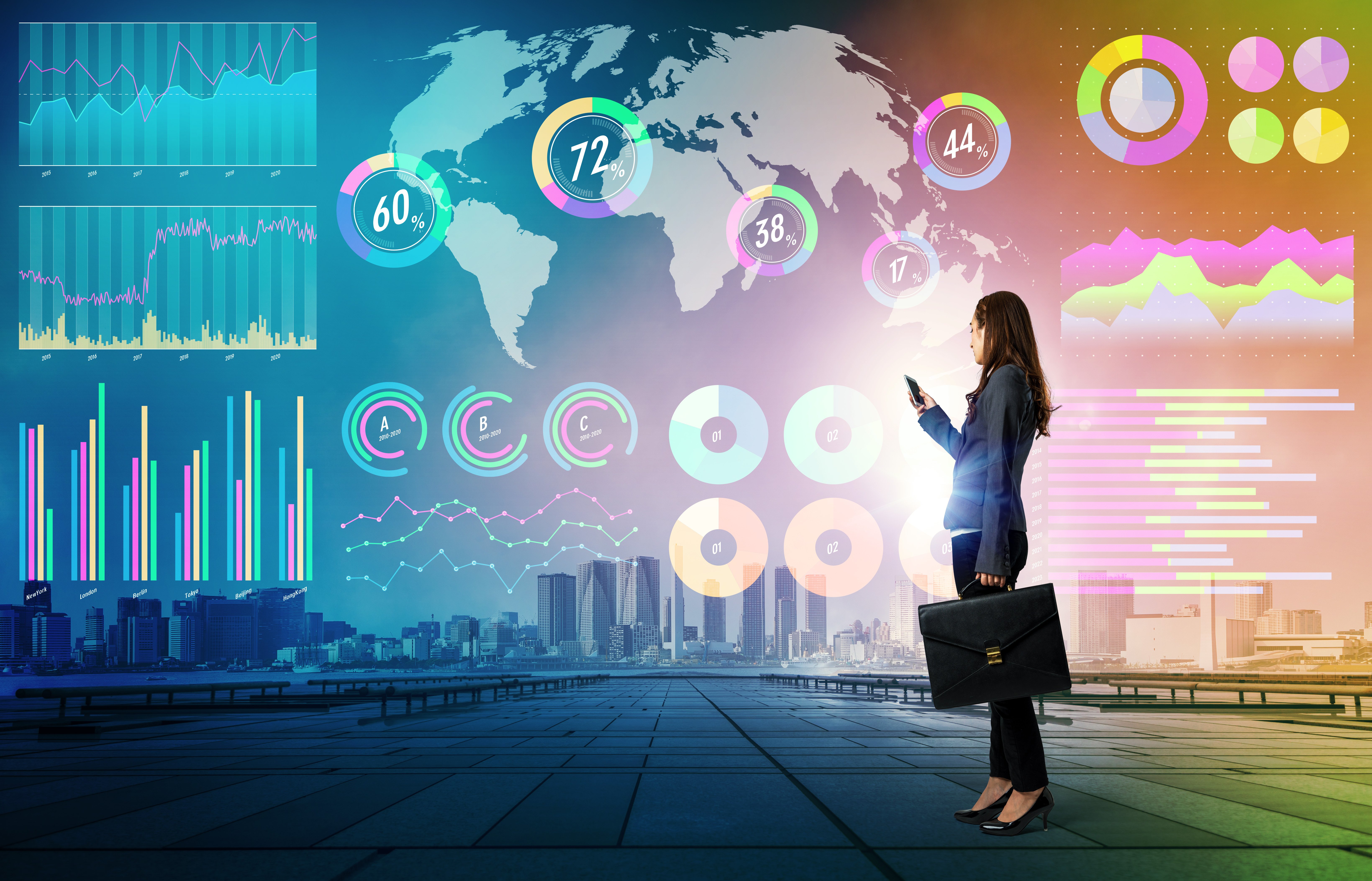 With so many channels and opportunities to reach consumers, smart marketers are rising to the challenge, finding new and exciting ways to grab fleeting consumer attention.
In 2018, we saw marketing messages that focused on creating experiences that connect with consumers in a personal way, often leveraging advanced technology.
Top 3 Traits of Successful Online & Offline Media Campaigns in 2018
While three distinct trends clearly dominated campaign messaging this year, all shared one overarching similarity that drove success: consumer experience. Messaging was laser focused on appealing to basic human values and making the consumer experience more enjoyable. We saw this play out in several ways.
Augmented Reality(AR)
This technology was used across several platforms to give consumers a better understanding of the product and how it could fit into their lives.
The Jordan Brand leveraged augmented reality on Snapchat, placing Michael Jordan back on the basketball court and enabling users to see and purchase their newest sneakers. AR allowed the brand to create exceptionally targeted experiences for dedicated customers.
And while technology drives this media trend, it is important to note that the key goal was to create better consumer experiences.
Brand Over Product
Another media trend for 2018 was an uptick in messaging that emphasized the brand over the product, as seen in a number of offline television ads.
For instance, Proctor and Gamble released "We See Equal,"an ad that promoted P&G's belief in gender equality as a core foundation of their brand, rather than highlighting a product. Similarly, in the "Ode to Little Things" ad from WordPress, messaging focused on ways that the company supports small businesses.
These initiatives appealed to consumers in a positive, emotional way, building brand awareness and loyalty. The key to such impressive brand-building success is to gain a thorough understanding of what's working, how it's working and when to continue to invest. This requires solid measurement models to help marketers optimize offline media engagements and gauge the impact of brand perception on conversion decisions.
Omnichannel
While it's true that omnichannel marketing strategies are not necessarily new in 2018, engaging consumers at the right moments with customized, targeted messaging across online and offline channels continues to be a strong focus.
And this year, especially, we've seen a number of strategies fueled by creativity and innovation, from companies including Lego and the Jordan Brand.
Lego's immersive omnichannel experience resonates with the core values of both the brand and its customers, encompassing brick and mortar stores, TV ads, Lego movies, a highly followed branded YouTube channel, theme parks and more. These multiple avenues for engagement allowed the brand to meet and engage with loyal customers creatively, both offline and online.
We've already highlighted The Jordan Brand's successful AR campaign, notable not only for its use of technology, but also because of its innovative omnichannel execution. The campaign went beyond leveraging virtual reality and digital channels by incorporating an exciting event to energize consumers about the release of its new sneaker. At the event, users could purchase the shoe using smartphones and get astoundingly fast delivery -- within two hours.
It's important to note that omnichannel has also placed significant emphasis on the mobile experience. Spending on mobile ads is expected to grow to $30.3 billion in 2018, and rightly so, since mobile accounted for well over half (59.9 percent) of Internet traffic in 2017.
This development has motivated brands to rely more heavily on native advertising and content to reach mobile consumers at the right moment. For instance, brands as distinctly different as Rolls Royce and Vans leverage branded content that targets core customers where they are searching. We have also seen native ads appearing platforms like Instagram to target consumers on the go.
Using Unified Marketing Measurement in Creative Campaigns
It's clear that individuals are at the heart of modern creative strategy. That's why it makes good marketing sense to have an analytics strategy focused on the individual. To continue to provide the exceptional experiences that today's consumers demand, an advanced analytics platform powered by unified marketing measurement helps marketers better understand consumer needs at the individual level. These deep insights, when applied to creative strategy, ensure that marketers are serving each individual with an engaging, satisfying experience both online and offline.
Beyond gaining a better understanding of how to interact with individuals, unified measurement can provide insights into what ads and strategies are working and how successful tactics work together across channels to drive conversions.
The more creative and innovative marketers get with online and offline marketing strategies, the more they need reliable attribution methods that measure the impact of each message at each touchpoint. The goal is simple -- to be as efficient as possible, picking the winners and retiring the losers. But the reality is that this level of attribution is far more complex than it seems. It's not just about attributing a sale to an ad viewed by a consumer, it's about knowing the exact message, as well as the exact order of messages encountered by that consumer on both digital and offline touchpoints. That's when the power of unified data comes into play, by correlating crucial engagement insights across channels into digestible, actionable metrics.
This is especially important for measuring offline campaigns and brand building initiatives, strategies that have long been difficult to map. Take the "Ode to Little Things" WordPress ad mentioned earlier, which is both a branding initiative and an offline campaign. To calculate the ROI and efficacy of this ad, marketers must understand not only the importance of brand values to consumers, but also how consumers reacted to the television ad. Unified measurement provides these metrics in the broader context of all other online and offline data.
Final Thoughts
The future of marketing is fueled by innovation. That's why smart marketers experiment with new messages, tactics and technology to engage with consumers in a meaningful, customized way across an ever-evolving journey. But no successful testing or tactics can done blindly without metrics -- especially across channels. Enter unified marketing measurement, a way for marketers to understand what truly drives engagement, and how to perfect the consumer experience.